India's electric scooter industry has been battered in recent months over news of malfunctions, accidents, and vehicles catching fire, and the bad press appears to finally be showing in the monthly sale numbers.
Four of the top five electric scooter manufacturers in the country have seen a dip in sales in May as compared to April. The biggest drop was seen for Hero Electric, which saw a 58% drop over its April numbers. The second-highest fall was seen for Ola Electric, which saw its numbers drop by 31%. Okinawa and Ampere were saw drops of 19% and 15% respectively. The only manufacturer of the top five which managed to grow over April was Ather, which saw its sales grow 26% in May.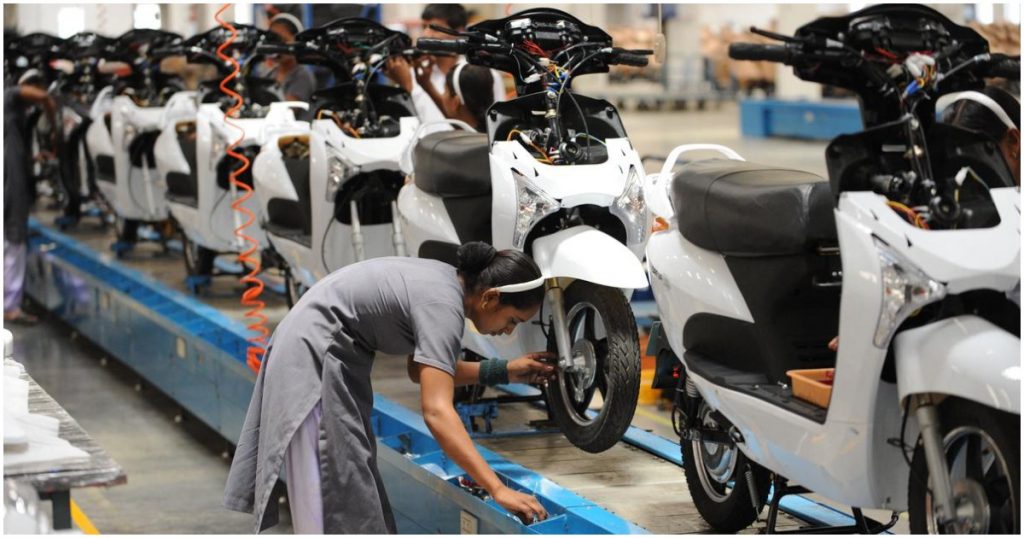 In the overall pecking order, Ola, which had reached the top spot in April, was pushed to second position. The top spot was occupied by Okinawa, which saw sales of 8,888 units. Okinawa was followed by Ola with 8,681 sales and Ampere, which saw 5,529 sales. Ather Energy was placed fourth with 3,098 sales, which Hero Electric, which had been India's top-selling electric scooter two months ago, was at the fifth spot with 2,739 sales.
While minor fluctuations on the leaderboard are par for the course, what will worry the EV industry is the largely secular fall in scooter sales on a monthly basis. In the last few months, several electric scooters belonging to prominent have had unfortunate "thermal incidents". In September last year, two scooters from Pure EV had caught fire, followed by another scooter from Okinawa in October. In December, another scooter from Manesar-based HCD India had caught fire while being charged, leading to the death of a 60 year old man. In March, a scooter from Ola Electric had spontaneously caught fire in Pune while it was parked, and had been charred within minutes. Last month a batch of 20 electric two-wheelers made by Jitendra EV erupted in flames while being transported and were destroyed. Pure EV had recalled 2,000 scooters after a scooter had exploded and killed an 80-year-old man. Even Ather, which is the oldest player in the space, hadn't been spared — its scooter had caught fire in its service center while it was being repaired.
All this will likely dampen the mood around electric scooters — electric scooters offer new features and will likely save costs in the long run, but most consumers might be hesitant to buy a vehicle that could spontaneously explode. And having hesitant consumers so early into the lifecycle could have knock-on effects for the entire electric ecosystem — not having enough users, for instance, could cause firms to delay their hypercharging network plans, which in turn could make EVs less viable for existing customers. The initial reports of fires in electric scooters had caused alarm, but now with casualties, recalls, government warnings, and slowing sales, India's electric revolution is in real risk of going up in smoke.