Zoho is famous for its plan of setting up offices in rural districts in India, and it says it already has job descriptions to match.
Zoho CEO Sridhar Vembu has said that his company doesn't require English fluency for most positions. "Elite India has the bias that people who do not speak/read/write fluent English (that would be at least 95% of our population) are stupid," he wrote on Twitter.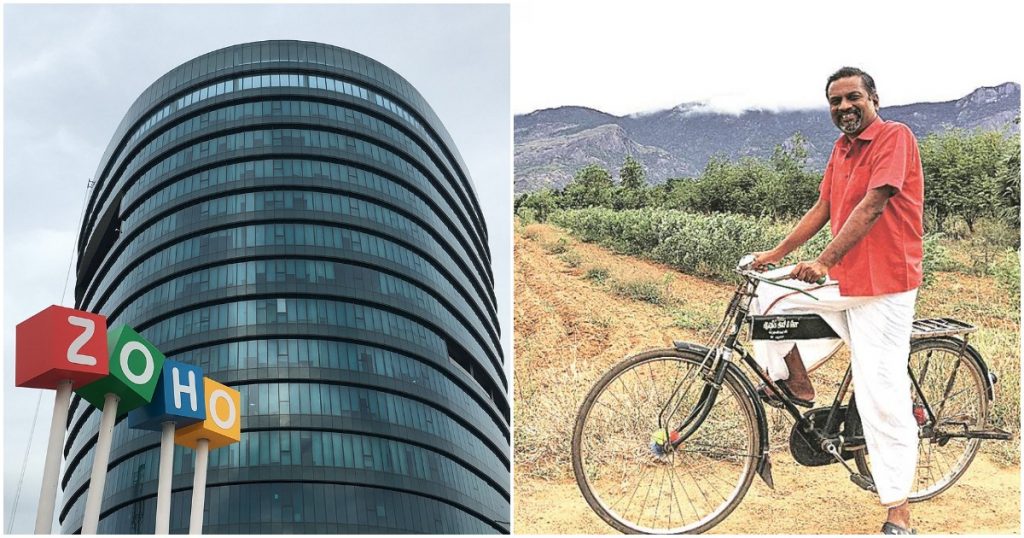 "We can only make progress when we get rid of that English obsession. At Zoho, we consciously do not require English fluency for most jobs," he added.
Vembu was responding to a tweet by Assam CM Himanta Biswa Sarma. Sarma had replied to a twitter account which had made fun of him for looking at a paper while write writing a message in English in a Vistors' book after an event. "I went to an Assamese medium school and am trying my best to learn Hindi and English in my own humble way. I must admit that I do not know English and Hindi very well, and I have no hesitation in admitting it," Sarma had written. Sarma's tweet had gone viral, and had more than 13,000 retweets.
Zoho's CEO has now come out and said that his company doesn't require English proficiency for most roles. Zoho has always done things a bit differently — last year, it had announced that it planned to open offices in 100 rural districts in India, and hire 1000-2000 employees in each. The company was looking to emulate its Tenkasi model — Zoho had famously opened an office in Tenkasi, a rural town in Tamil Nadu, in 2011. Starting off with six employees, it now has 500 employees working from the location. The software company's presence has helped entire real incomes jump 50-60% over a seven year period, while also helping in rural development such as schools, shopping malls, movie theatres and establishment of new highways. CEO Sridhar Vembu himself walks the talk — he lives in Tenkasi while runnning Zoho, walks in the fields every morning and evening, and rides an electric rickshaw. 
And it's a model that's working. Zoho is India's most profitable internet company, having registered profits of Rs. 2,749 crore in FY22. Zoho's approach of not requiring English could be a win-win — not only could it open up employment opportunities for millions of rural Indians, it could also enable the company to find talent that's been overlooked by more traditional employers. And when India's most profitable company announces a hiring decision that's different from how most of the industry operates, the rest of the field would do well to listen.