Even as India's VC-funded loss-making startups are having to lay off employees to survive the funding winter, the country's bootstrapped champions seem to be breaking their own records at making profits.
Chennai-based SaaS company Zoho, which makes cloud-based software products for businesses, has registered a profit of Rs. 2,749 crore in FY22. This is the highest profit ever recorded by an Indian internet firm, and more than the Rs. 2,094 crore profit that Zerodha had reported over the same period. Zoho had reported a profit of Rs. 1,918 crore in FY 21.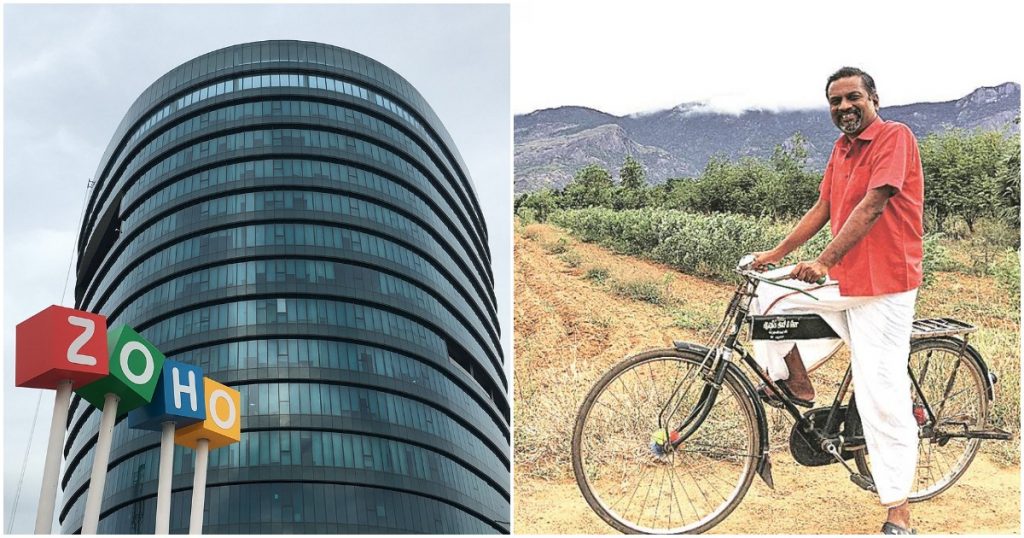 Zoho's increase in profit is thanks to a smart 28% increase in its revenue from operations, which rose from Rs. 5,230 crore in FY21 to Rs. 6,711 crore in FY22. Expenses rose by a more sedate 18%, rising from Rs. 3,026 crore in FY 21 to Rs. 3,572 crore in FY22. Profit, consequently, rose 43% from Rs. 1,918 crore in FY21 to Rs. 2,749 crore in FY22.
Most of Zoho's revenue came from international markets. North America generated 47% of its revenue, followed by Europe, which accounted for 22%, and Asia, which accounted for 13% of revenue. Latin America, Africa and Australia accounted for 5.5%, 7.5% and 3.7% of its revenue respectively. Zoho now has offices across Japan, China, Mexico, Australia, the Netherlands, and United Arab Emirates, where it houses more than 12,000 employees.
Incredibly, all this international expansion has happened while founder Sridhar Vembu has moved to a remote village in Tamil Nadu. Zoho CEO Sridhar Vembu lives in Mathalamparai, a nondescript village near Tenkasi, where he walks in the fields every morning and evening, visits the local creeks and ponds, and rides an electric rickshaw. "Going for a walk in a village is a divine experience. After tasting this life in a village, it would be very hard for me to move to any major city anywhere now. That is the truth. I can almost say that I am addicted to this rural life," he says.
And even more impressively, Zoho's managed to to all this without ever raising external capital. "Ultimately it comes down to the question of "exit"," founder Sridhar Vembu had explained his decision to never raise VC funding in a post in 2010. "As a founder, I have no interest in exit or liquidity. I am in business to run a business, not to run away from it," he'd said. And his decision to never sell a stake in his company seems to have paid off — Vembu and his wife are together currently worth Rs. 40,000 crore ($5.3 billion). From never raising external capital, to running his company from a tiny village, and registering profits of Rs. 2,749 crore, Zoho seems to be turning conventional startup wisdom on its head.