Hacker group Legion is now attacking Twitter accounts at will. Barely an hour after hacking NDTV journalist Barkha Dutt's account, fellow NDTV journalist Ravish Kumar had his account hacked by the group.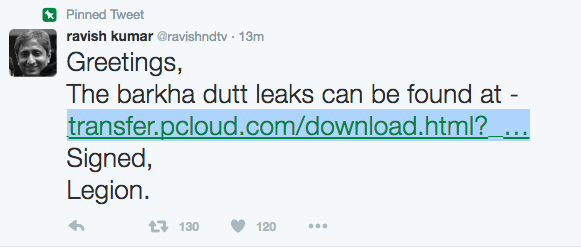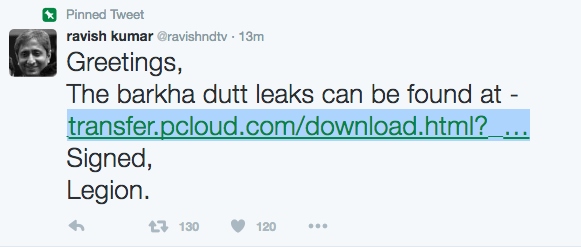 This hack was different from the other three hacks Legion has conducted so far. This hack didn't disparage Ravish personally, but instead gave the reason for the hacks. "We use twitter as a means to reach the public. We don't just hack twitter accounts," a tweet posted by the hackers read.


Additionally, the hackers said that they didn't work for the BJP or the Prime Minister's office. There had been speculation that the hackers were aligned with the ruling party, as it had targeted the opposition party and journalists at NDTV, a channel with a known left-leaning bias.
The hacker group has also laid out its next target. They say they'll be releasing data on former IPL commissioner Lalit Modi soon.