Byju's seems to be fast closing in on the spot of India's highest-valued startup.
Byju's has raised $460 million (Rs. 3,328 crore) as a part of its ongoing Series F round, led by MC Global Edtech Investment Holdings LP and participation from Facebook co-founder Eduardo Saverin's B Capital. The round valued Byju's at a little over $13 million, and ET reports that its valuation may top $14-$15 billion once the round is completed.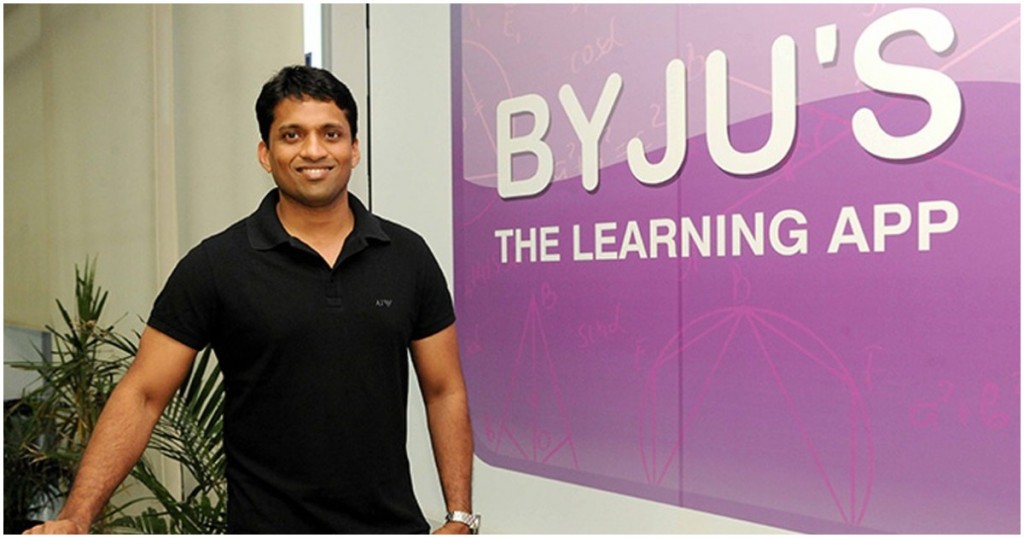 This leaves Byju's breathing down Paytm's neck, currently India's most valuable startup, which had last raised funds at a $16 billion valuation. But in December last year, US-based fund T Rowe Price had cut the price of its Paytm shares by 26%, which means that in real-time, Byju's might already be India's most valuable startup.
It's been a spectacular rise for Byju's, which was had become a unicorn only in March 2018, but over the next three years has managed to grow its valuation by a staggering 13 times. Over this period, it's brought on big-name investors, including the Chan Zuckerberg initiative, engaged in aggressive marketing tactics, including sponsoring the Indian cricket team's jersey, and concluded ambitious acquisitions, including that of controversial ed-tech firm WhiteHat Jr. To top it all, Byju's is profitable, having posted a net income of Rs. 20 crore in FY19.
And Byju's was perfectly poised to take advantage of an event it had no control over — the coronavirus pandemic. With schools closed, there were suddenly many more takers for its online education materials, and sales skyrocketed. Byju's says it had taken the company 4 years to get its first 40 million users, but managed to get 20 million within the first four months of the pandemic. Other ed-tech companies too had similar experiences, and companies like Unacademy also grew their valuations manifold during the pandemic.
Ed-tech firms are currently flying high, but it remains to be seen if this Covid-induced bump will be permanent. Schools are already opening up, and it's possible that the demand for online education might fall back to where it was before the pandemic had begun. Alternatively, if users find that the services provided by online coaching companies were superior to the ones they'd received in person, the move towards online education might well be permanent. How ed-tech firms fare as the coronavirus pandemic ebbs away might be the best measure of the potential that this sector holds in the years going forward.