If it's hard to start a business in India, it's even harder to wind it down.
Kerala's Labour Minister has said that the state's government will conduct a "serious investigation" into the closure of Byju's office in Thiruvananthapuram. 170 employees from Byju's Technopark office had met the Labour Minister alleging that they were being forced to resign, and had demanded compensation and their pending salaries.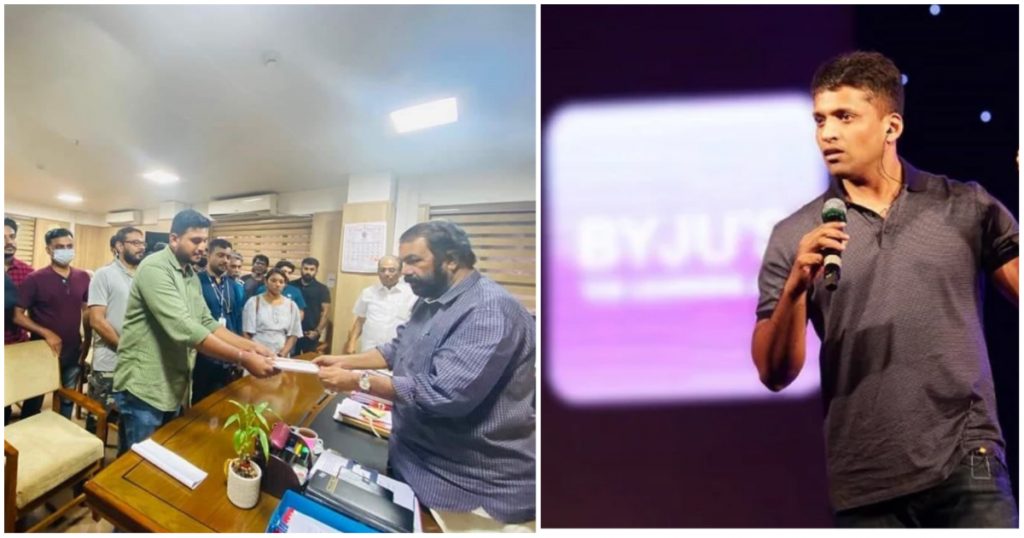 "At Technopark, Thiruvananthapuram, the employees of Byju's app had come to meet me along with the officials of Prathidhwani, an IT employees welfare organisation at Technopark," Kerala's minister for general education and labour V Sivankutty wrote on Facebook. "The employees have many grievances including job loss. The labor department will conduct a serious investigation in this regard," he added.
Technopark Today, the community media platform of Technopark employees, alleged that Byju's management was forcing employees to resign. Reports suggest that employees are demanding "payment of the salary for October 2022 on November 1, 2022, one-time settlement of salary for the upcoming three months, from November 2022 to January 31, 2023, as well as earned leave encashment and full settlement of variable pay (as applicable to each employee) from the management."
Two weeks ago, Byju's had announced that it would fire 2,500 employees. Byju's had said that the layoffs would help the company before profitable in the next six months. "As a mature organisation that takes its responsibility towards investors and stakeholders seriously, we aim to ensure sustainable growth alongside strong revenue growth. These measures will help us achieve profitability in the defined time frame of March 2023," Byju's had said about the layoffs.
But employees at its its Thiruvananthapuram office seem less enthused about the idea, and have now approached the Labour Ministry in protest. Kerala is the only state in India that runs a Communist government, and is more receptive than usual to issues such as these. Interestingly, Byju's founder Byju Raveendran is himself from Kerala, but had chosen to leave the state and set up Byjus' headquarters in Karnataka. And with Kerala's Labour Ministry launching a "serious investigation" into Byju's office closure, the company — which has been battling accusations of questionable business practices, attacks by sitting Members of Parliament, scrutiny into its finances, and large-scale layoffs — might have yet another problem to contend with.