There might still be debate on whether people need groceries in 10 minutes, but there's already hard data that startups run afoul of traffic rules while rushing to make their deliveries.
The Chennai Police has found 978 cases of traffic law violations by delivery executives of prominent startups in a single-day drive against violators. "As per instructions of the Director General of Police/Commissioner of Police, Greater Chennai Police and the Addl. Commissioner of Police, Traffic, a special enforcement drive was conducted on 30th March 2022 focusing on the food delivery partners found violating traffic rules particularly not wearing of helmet and wrong side driving," the Chennai Police said. "During this special drive 978 cases were registered and fine amount to the tune of Rs.1,35,400 was imposed," it added.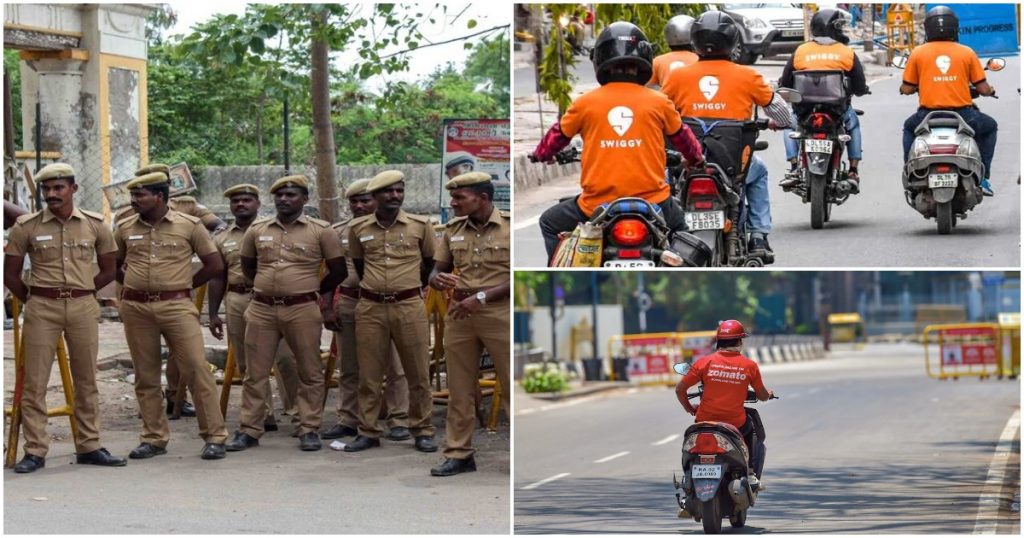 The Police said that they had noticed delivery executives flouting traffic rules while rushing to make their deliveries. "It is noticed that, most of these mobile app based food delivery services promise delivery of food at a very short time, pressurising the food delivery partners to drive swiftly. It is also noticed that, due to the nature of payment terms, most of the food delivery partners are flouting traffic rules like signal violation, wrong side driving, driving without helmet, using mobile handsets while driving, and over speeding in an attempt to earn more by delivering quicker, endangering their lives and the lives of other motorists," it added.
In the day-long drive, Swiggy delivery executives were caught with the highest number of violations at 450, and were followed by Zomato executives who were caught for 278 violations. Dunzo executives came in third with 188 violations. Amazon riders were caught with 9 violations, while 3 Zepto riders were fined as well.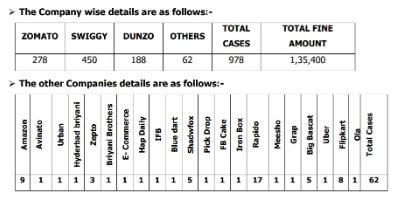 And many of the violations indicated that executives were in a rush to make deliveries — the highest number of violations, at 581, were of delivery executives jumping traffic lights. A further 131 executives were fined for going past the stop line at traffic signals.70 executives were caught driving on the wrong side of the road, while 61 were over speeding.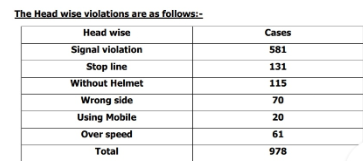 These are alarming numbers, and perhaps highlight how delivery executives might be endangering themselves and others in trying to make their deliveries within tight deadlines. Apart from 10-minute delivery startups like Blinkit and Zepto, Zomato has now announced plans to start delivering food in 10 minutes as well. But with nearly a thousand delivery executives caught breaking traffic rules in a single city on a single day, startups — and regulators — would be well advised to consider the impact that such superfast deliveries could have on Indian roads.