After emerging as a proxy battlefield for American e-commerce companies — Amazon and Walmart currently own India's two biggest e-commerce players — India is emerging as as proxy battlefield for America's tech giants.
Months after Facebook had invested $5.7 billion in Jio, Google has gone ahead and announced that it would invest $10 billion (Rs. 75,000 crore) in India over the next 5-7 years. Crucially, Google said that this amount would, among other things, be used to invest in Indian companies. Google already is an investor in several Indian startups, and has offices in India in Gurgaon, Hyderabad, Mumbai and Bangalore.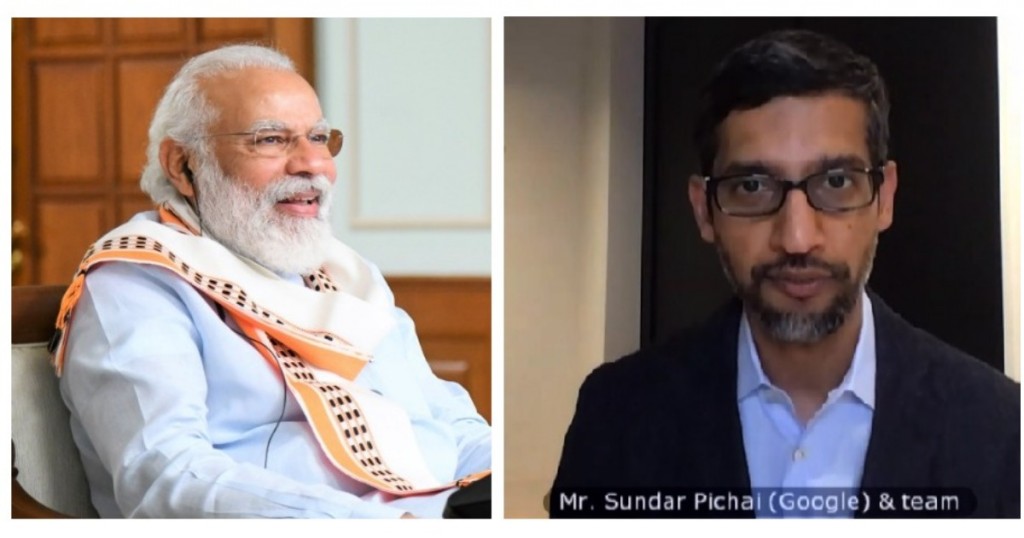 "Building on our years of investment in India, we are launching a Google for India digitization Fund with Rs. 75,000 crore commitment which is $10 billion to be invested in India over the next five to seven years," said Google CEO Sundar Pichai. "Using this fund we want to build new products and services, invest in companies that build new products and services that are deeply relevant in India. We want to scale beyond English and other vernacular languages as well." He added that there will be also a lot of focus on small and medium-sized businesses helping them in their digital journey apart from technologies such as artificial intelligence.
Earlier today, PM Narendra Modi had held a video conference with Pichai. "This morning, had an extremely fruitful interaction with @sundarpichai. We spoke on a wide range of subjects, particularly leveraging the power of technology to transform the lives of India's farmers, youngsters, and entrepreneurs," Modi had tweeted. "We also talked about the importance of data security and cyber safety," he added.
During our interaction, @sundarpichai and I spoke about the new work culture that is emerging in the times of COVID-19. We discussed the challenges the global pandemic has brought to areas such as sports. We also talked about the importance of data security and cyber safety.

— Narendra Modi (@narendramodi) July 13, 2020
Google's mega $10 billion announcement would clearly signal its intentions in India, which is becoming an area of interest for American tech firms in recent months. Facebook had set off proceedings with its investment in Reliance Jio. This had been followed by rumours of Google looking to invest in Vodafone-Idea. A few days later, it had been reported that Amazon was in talks with Airtel for a stake purchase. Google's $10 billion announcement could herald a major investment in India, much along the lines of the Jio-Facebook deal.
India is a market that top American tech firms can hardly afford to ignore. India is home to 1.3 billion people, and with a relatively low internet penetration, gives tech companies plenty of headroom to grow in the coming years. Also, Amazon, Facebook and Google are all banned in China, so after the US and Europe, India is the only large market that they can still compete in. This has already played out in India's e-commerce space — after Amazon had started operations in India, its US rival Walmart had gone ahead and purchased a controlling stake in Flipkart, turning India into a proxy battle ground for these two companies. With Facebook having acquired a stake in Jio, and Google now announcing a $10 billion India fund, a similar war appears to in the offing for India's tech space.