After years of speculation, it's finally confirmed — Flipkart is throwing its hat in the video streaming ring.
Flipkart will produce original video content under Flipkart Video Originals for its own video streaming service, the company said in a statement. These videos will be mobile-first and interactive, and their duration will range from 10 to 25 minutes. Flipkart's original content portfolio will comprise short stories, non-fiction shows, and entertainment shows featuring Bollywood celebrities. Flipkart's first original series is called 'Backbenchers', and is expected to debut later this month. It will feature a series of prominent celebrities and will be hosted by Farah Khan.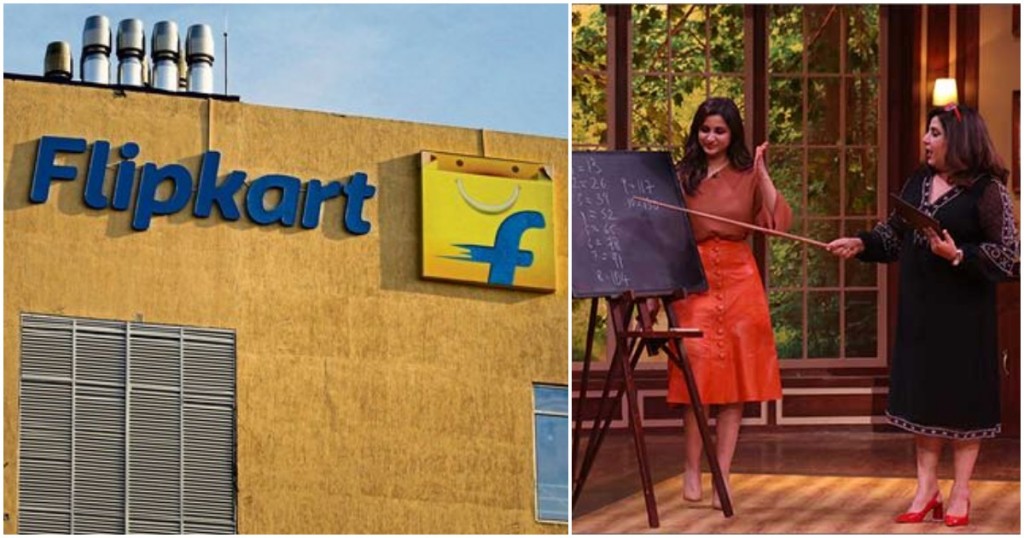 "Flipkart Video is offering a great platform for content creators to engage with a customer base of over 160 million people across India, through a unique storytelling format. I am excited to be collaborating with Flipkart to cater to today's demand of short-form content, at the convenience of mobile phones" said prominent film producer Guneet Monga, who's joined Flipkart as the official creator and curator of short stores on its platform. "There is an existing gap that needs to be filled and at Flipkart, we saw an opportunity to create great video content which is easier for people to consume, that is mobile-first. We envisage our original content to resonate strongly with people across the country, as we usher in a new era of mobile-first video content," said Prakash Sikaria, Vice President – Growth & Monetization at Flipkart.
There's little doubt that Flipkart has needed a video play for a while in its arsenal to take on Amazon Prime. Amazon Prime Video started off in India a couple of years ago, and provided Amazon Prime members with a large catalog of video content. Amazon Prime Video was a major driver for people signing up for Amazon Prime, and once they became members, were more likely to make purchases on Amazon. Flipkart had no similar competing service.
Flipkart had tried several differenct approaches to plugging this gap in its portfolio. It had bundled a three-month subscription to Hotstar in something called a Festive pass, but that experiment didn't last long. Then there were rumours that it was investing in Hotstar, but that doesn't seem to have materialized either.
Flipkart appears to have decided to take matters into its own hands, and has chosen to set up a video streaming service. It's not the first tech startup in the country to do so — just last month, Zomato a launched a series of short videos on its app called Zomato Originals. It remains to be seen how these content plays from tech startups will play out — tech startups generally have no experience in creating content, and will have to build creative teams from scratch to be able to produce quality shows. Also, Flipkart will have to worry about having its finger in too many pies — apart from its e-commerce business, it now runs a flight tickets service, a payments arm in PhonePe, offline stores for Myntra, and is even setting up grocery retail chains. It doesn't have clear market leadership in any of these categories, and with a brand new video series on the way, it'll need to make sure it doesn't end up becoming the jack of all, but the master of none.