Sachin Bansal had created history when his first venture, Flipkart, had managed the largest-ever exit in the Indian startup ecosystem. Just three years later, his second startup has again created history.
Navi Technologies, founded by Flipkart co-founder Sachin Bansal in 2018, has filed preliminary papers with SEBI to raise Rs. 3,350 crore in an IPO. The IPO will be an out-and-out fresh issue of equity shares, and there will be no offer-for-sale (OFS) component. Navi will join Paytm, Zomato, Nykaa and Policybazaar in the select list of Indian startups which have gone public.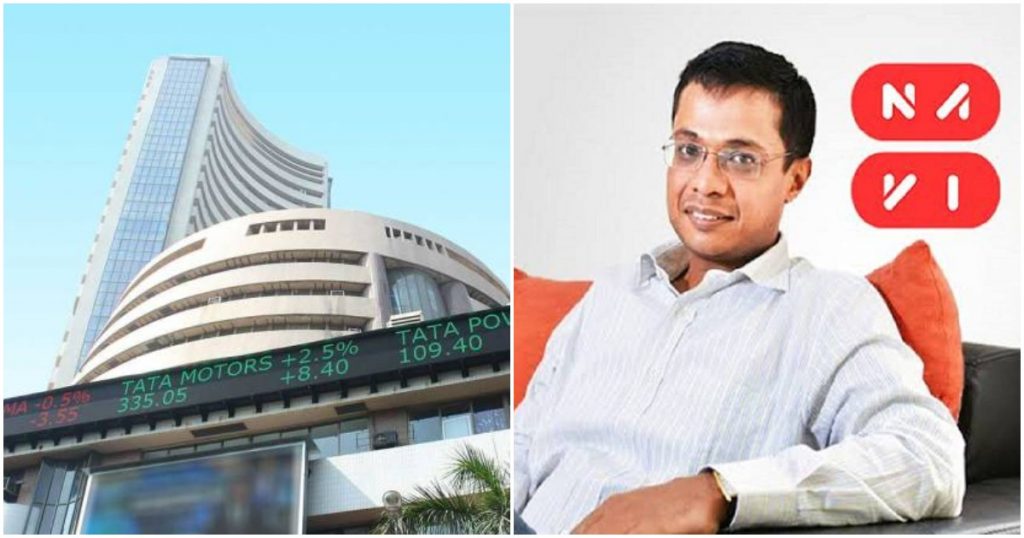 The initial share-sale is likely to happen in June this year, PTI reported. As per the draft papers, the company may explore pre-IPO placement aggregating up to Rs. 670 crore. The IPO proceeds will be used to invest into subsidiaries Navi Finserv Pvt Ltd (NFPL) and Navi General Insurance Ltd (NGIL), and also for general corporate purposes. ICICI Securities, BofA Securities and Axis Capital, Credit Suisse Securities (India) Private Limited and Edelweiss Financial Services are the book running lead managers to the public issue.
Sachin Bansal had founded Navi Technologies in December 2018 after his first venture, Flipkart, had been acquired by Walmart at a valuation of $21 billion. Bansal had made nearly $1 billion (Rs. 7,000 crore) from selling his stake in Flipkart, and after a brief hiatus in which he'd said he'd gone for long walks and played computer games, he'd founded Navi Technologies. It was a significant bet — he'd put in nearly Rs. 3,150 crore of his own money into the company. "I am putting almost all of mine (money) — that is going to happen in the next few days or weeks. All eggs in one basket," he'd said in January 2020.
Navi is a digital-first loan and insurance platform. Navi's app allows users to get a loan up to Rs. 5 lakh through a completely paperless process. Navi has also ventured into the home loan space, and also sells health insurance on its platform. While many new-age startups have been advertising their services through elaborate marketing campaigns and during the IPL, Navi has tried a different tack in reaching its target customers, with ads plastered on the backs of autos in Bangalore.
Navi might not made splashy TV ads, but it has grown quickly — the company has a microfinance loan book of Rs. 1,500 crore, and a non-microfinance loan book of Rs. 600 crore. By December last year, Navi was disbursing loans worth Rs. 350 crore a month. Incredibly, it had also turned profitable, netting a profit of Rs. 71 crore
And with Navi now going public, Sachin Bansal will cement his pace among one of India's greatest-ever entrepreneurs. Startups are notoriously hard to build — more than 90 percent of startups fail within the first few years, and only a select few to manage to give exits to their founders. Bansal's first startup had the highest-ever exit in the Indian startup ecosystem and turned him into a billionaire, and its second now is set to join the elite club of Indian startups that have gone public. It remains to be seen how Navi fares at the stock markets, but Sachin Bansal's entrepreneurial pursuits have shown that he is — far and beyond — a cut above the rest in India's startup space.