Flipkart might've never posted a profit in over a decade of its existence, but Sachin Bansal's second entrepreneurial innings has started off on a different note.
Navi Technologies, founded by former Flipkart CEO Sachin Bansal, has turned profitable in FY21. The company recorded a profit of Rs. 71 crore in the financial year. Navi Technologies had posted a loss of Rs. 8 crore in the previous financial year.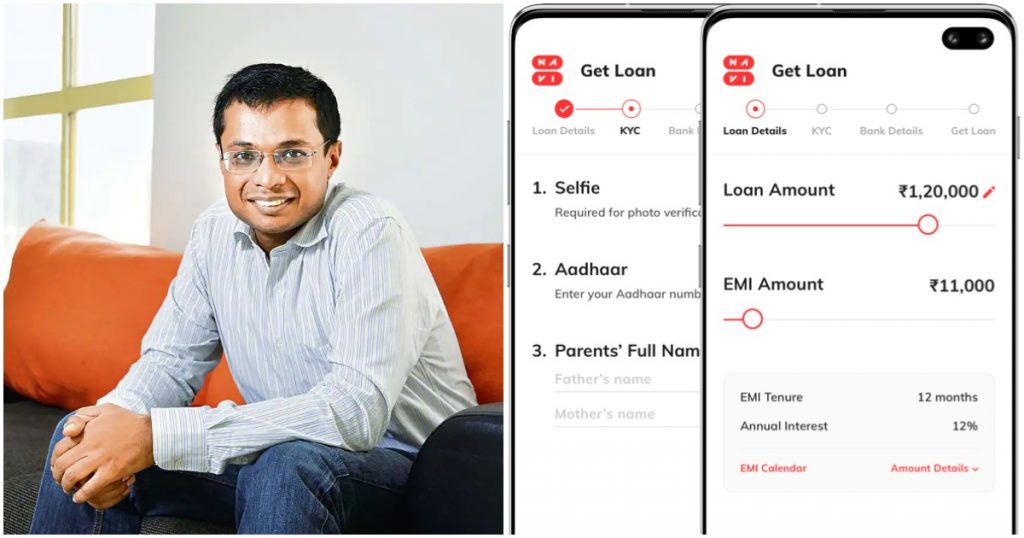 Navi's profitability came on the back of a smart increase in its revenue — in FY21, Navi Technologies registered revenue of Rs. 137, which was up 143% from Rs. 56 crore a year ago. The company's total income was up by 251%, up from Rs. 221 crore in FY20 to Rs. 780 crore in FY21. Expenditures also spiked by 217%from Rs. 212 crore in FY20 to Rs. 673 crore in FY21.
Sachin Bansal had founded Navi Technologies in 2019 after his first venture, Flipkart, was acquired by Walmart at a valuation of $21 billion. Bansal had made nearly $1 billion (Rs. 7,000 crore) from selling his stake in Flipkart, and after a brief hiatus in which he'd said he'd gone for long walks and played computer games, he'd founded Navi Technologies. It was a significant bet — he'd put in nearly Rs. 3,150 crore of his own money into the company. "I am putting almost all of mine (money) — that is going to happen in the next few days or weeks. All eggs in one basket," he'd said in January 2020.
Bansal had quickly taken steps to ramp up Navi's operations. He had invested Rs. 740 crore to acquire a majority stake in Non Banking Finance Company Chaitanya Rural Intermediation Development Services Private Limited, and had also become its CEO. Chaitanya had then gone on to apply for a full banking license from the RBI. Bansal had also meanwhile become an independent director at Ujjivan Small Finance Bank.
The focus on finance and credit wasn't incidental — Navi is a digital-first loan and insurance platform. Navi's app allows users to get a loan up to Rs. 5 lakh through a completely paperless process. Navi has also ventured into the home loan space, and also sells health insurance on its platform. While many new-age startups have been advertising their services through elaborate marketing campaigns and during the IPL, Navi has tried a different tack in reaching its target customers, with ads plastered on the backs of autos in Bangalore.
Navi might not made splashy TV ads, it has grown quickly — Navi has a microfinance loan book, possibly carried over from the Chaitanya Finance, of Rs. 1,500 crore, and a non-microfinance loan book of Rs. 600 crore. Navi says it is now disbursing loans worth Rs. 350 crore a month.
Most impressively, Navi has managed to become profitable within two years of being founded. This hadn't been the case with Sachin Bansal's first venture — Flipkart had raised external capital from VCs, and had made thousands of crores of losses before being acquired by Walmart. Bansal, though, has put in his own money into Navi, and is making sure the company delivers results right off the bat.