India's e-commerce space is already fairly crowded, with Amazon, Walmart, Paytm and several smaller startups battling it out for a slice of what everyone seems to think is a multi-billion dollar pie. But the space could soon see a significant — and massive — new player.
Google is looking to enter the e-commerce space in India, two separate news reports have hinted. The Economic Times reported that Flipkart had opposed Google's investment in the startup because senior executives at the Bangalore-based company felt Google could turn out to be a potential rival in the future. There had been persistent rumours that Google would invest in Flipkart along with Walmart in its $21 billion deal in April, but Google had ultimately not been a part of the takeover. Flipkart reportedly didn't let Google invest because once Google was an investor, it would gain access to Flipkart's database, which could have helped its own retail venture in the country.
Separately, Mint has reported that both Amazon and Flipkart have slashed their advertising budgets with Google because they feel that Google will soon launch a competing e-commerce play in India. Two sources supposedly told Mint that Flipkart and Amazon now view Google as a "serious threat", and have cut their ad spending on the search giant by 30%. Both Flipkart and Amazon heavily advertise their products on Google in a bid to remain at the top of search results, but are now actively looking at other sources to acquire customers.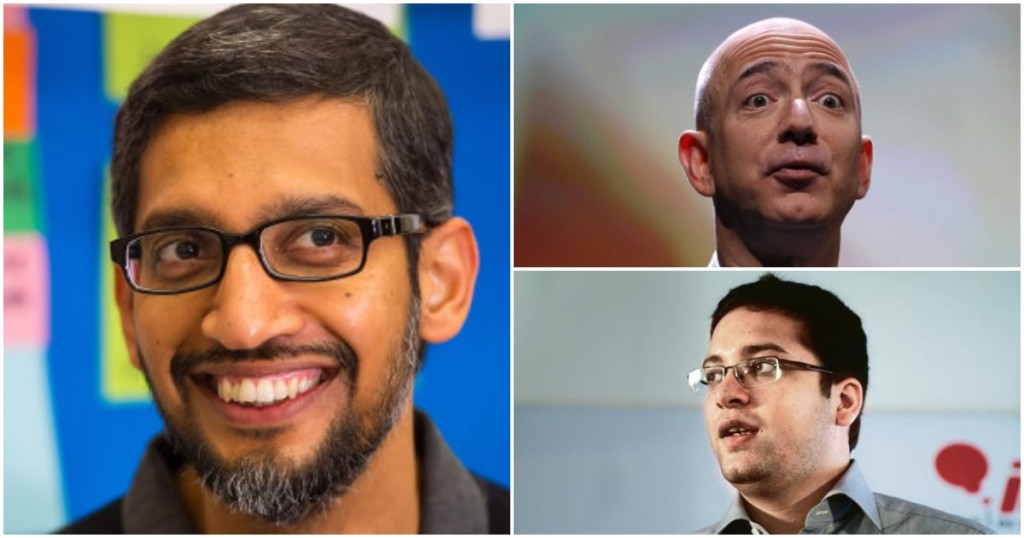 There is no publicly available information about Google's entry into the e-commerce space in India, but these two stories suggest that a launch might be just around the corner. And there have been other hints that Google is looking to get its hands dirty with its Indian launches. In the past, Google was very much a tech company, relying on computing power to solve problems at scale. But in India, Google has shown a willingness to enter people-intensive business. Its Tez app, for instance, has a customer support line, where operators answer complains from users. Google also employs thousands of people in India who review and take down content on YouTube and its other platforms, and also teams that label landmarks and set bus timings on Maps. As such, it might have been silently preparing for the rough and tumble of a logistics-heavy e-commerce launch in India.
And some of the groundwork might already have been done. By launching Tez, Google already controls a significant share of India's UPI payments market, and has a ready payments app to integrate with its e-commerce platform. Late last year, Google had invested in Dunzo, an app that delivers food, groceries and other items in Bangalore — its database could prove invaluable to understand the behaviour of the Indian consumer. And this year, Google had invested in Mumbai-based fashion e-commerce startup Fynd, which could again provide invaluable insights into how e-commerce works in India.
Google already runs e-commerce-like operations elsewhere. It lets companies update their product inventories into something called Google Merchant Center, and then directly shows these product ads in search listings. Google Express is even more of a traditional e-commerce play — it is operational in certain parts of the US, and does same-day deliveries of groceries, and even has sections for electronics, health and beauty, and home supplies. Given its experience with e-commerce plays in other locations, and the near-inexhaustible resources at its disposal, Google could potentially be able to launch some sort of an e-commerce solution in India without breaking a sweat.
For now, Google has denied reports of an e-commerce launch. "This is all speculative and we currently have no plans to bring Google Express to India," a Google spokesperson told ET. But the company would understandably remain tight-lipped before an e-commerce launch — there would be no advantage of showing their hand in a field that's already brutal and cutthroat. Amazon has a serious head-start in e-commerce in India, and after the Flipkart investment, Walmart has a major stake in the sector as well. With two of its global giants already in the fray, Google clearly will want to waste no time in beginning to play catch up.
Google's e-commerce entry — if it does happen — would also definitively mean is that India's e-commerce wars have effectively become a proxy for the rivalries between foreign companies in their home countries. Google, Amazon and Walmart already hotly compete in the US, but will now extend their hostilities to India. Besides having to compete with each other, they will have to contend with the Chinese threat — Alibaba backs Paytm Mall, and will use its significant resources to fight off the three American rivals. The Indian challenge will likely be mounted by Reliance, which has been sending out hints about a proposed e-commerce play. Other Indian companies will either need to be backed by one of the four bigwigs, like Flipkart, or risk falling by the wayside.
Even though no e-commerce company in India makes profits, it's somehow managed to become the Holy Land for e-commerce companies from the world over, who're all drawn in by the promises of the size its market could attain in the coming decades. And until then, the Indian consumer can sit and watch from the the sidelines, and relish in being wooed  through all the discounts and offers that come his way.