Over the last few years, Big-tech has been at odds with politicians, governments and regulatory bodies — it's now at odds with other entrepreneurs too.
Google has said it's halving the fee on the the revenue earned by app developers on its Play Store platform, but Indian entrepreneurs don't seem to be impressed. "Starting on 1st July, 2021 we are reducing the service fee Google Play receives to 15% for the first $1M (USD) of revenue every developer earns each year," a Google blog said. "With this change, 99% of developers globally that sell digital goods and services with Play will see a 50% reduction in fees," it added. Google's decision follows a similar move by Apple last year, in which it had reduced its fee to 15% as well for the first $1 million in revenue.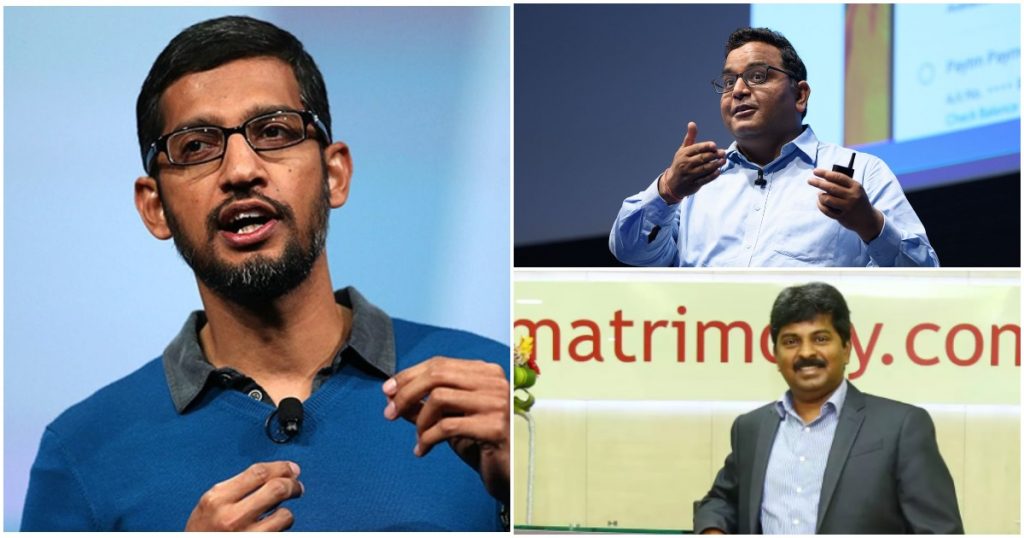 This, however, hasn't seen to be enough by Indian entrepreneurs, who are voicing their displeasure. "When we are forced to use a payment system that charges 15% to 30% per payment, it can't be acceptable by anyone! The digital India dream must not be ransom to such monopolies," Paytm CEO Vijay Shekhar Sharma said. "Google's abrasive & monopolistic abuse of its dominant position in the mobile OS market with 96.18% share with Android, this will further increase prices of digital products in India & finally all the cost will be borne by the end consumer (91% earn<8.5K INR/ month," said Innov8 founder Ritesh Malik. "This is atrocious," said Murugavel Janakiraman, founder, Matrimony.com. "Why can't its users decide what platform they want to use for paying," he added.
Indian entrepreneurs are particularly miffed, because Indian companies currently don't pay any cut to Google for transactions through their apps, because integration with Google's payment system isn't mandatory. But in September last year, Google had mandated an integration with the Google Play Store billing system, and said it would charge a commission of 30 percent for in-app purchases of digital goods. This would've meant that Google would've taken a 30% cut in the sale of digital goods on its platform, including virtual currencies, gaming characters and avatars, subscription services such as dating apps, music content and functionality like app-free content or premium features. This had the potential to seriously impact the revenue of many Indian startups, and after vociferous protests by India's startup community, Google had said it was delaying the implementation of the rule.
But Google has now said that after March next year, developers will have to pay 15% commission for their first $1 million in revenue, and 30% for all revenue thereafter. Google will enforce this by mandating that payments within apps on the Play Store will have to go through its own payments gateway. Indian startups, on the other hand, contend that several third-party payments services charge as little as 1% in transaction fees, so paying 30% to Google seems a bit extortionate.
It doesn't help that Google has a near-monopoly in the the apps space in India — Android controls 95% of the market, so most app downloads in India are through the Play Store, which comes pre-installed on Android phones. As such, many entrepreneurs argue that Google charging a 30% fee is tantamount to it exploiting its position as a near-monopoly.
Last year, some entrepreneurs, led by Vijay Shekhar Sharma, had contemplated setting up their own App Store to reduce Google's control over India's app ecosystem, and the Indian government had also indicated that it could create its own App Store. With Google now reiterating that it will begin charging a 15-30% commission on app purchases, there might be renewed interest in setting up an alternative to Google to prevent it from cornering a giant slice of all app payments in India.