Even as a veteran Indian startup unicorn is about to go public, it has taken another startup through to the unicorn club.
Grofers has become India's latest unicorn startup after raising $120 million from Zomato, reports Moneycontrol. The deal has been officially signed today, and values Grofers at over a billion dollars. This makes Grofers the 16th unicorn startup of 2021. Zomato, for its part, has announced plans to go public later this year.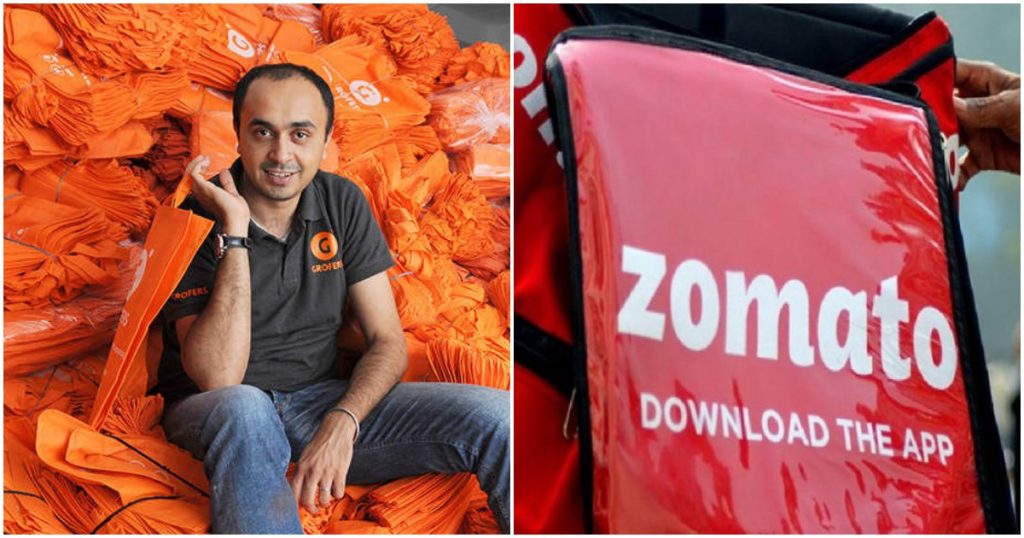 Zomato and Grofers do have synergies they could exploit together. Companies like Dunzo deliver both grocery and food, and this can potentially help optimize delivery fleets — food delivery orders peak at meal times, and delivery partners could deliver groceries outside these hours. Also, Zomato and Grofers could cross-sell their services on each others' platforms. There are also big players developing on the horizon who'll provide both food and grocery delivery — Amazon already has a thriving grocery delivery service, and is piloting a food delivery service in Bangalore, and the Tata Group has acquired Big Basket, and could well include food delivery in its app.
Apart from this, there are other close links between Zomato and Grofers too. Zomato CEO Deepinder Goyal and Grofers CEO Albinder Dhindsa are both from IIT Delhi, and are good friends. Albinder Dhindsa's wife Aakriti Chopra had served as Zomato's Chief People Officer and Chief Financial Officer, and was later elevated as Zomato's co-founder.
This fundraise was long being anticipated, and Grofers seemed to have been preparing for the new funds it was going to receive. Earlier this month, its co-founder Saurabh Kumar had left the company. Last week, Grofers had given its entire product, tech and data teams a "no ifs no buts" salary hike of 33%, and said that its funding was "secure".
Grofers' entry into the unicorn club shows the momentum in India's startup space shows no sign of abating. We're only in June, and with India having already created more unicorns than it ever has in a single year, all signs point to this number only rising in the months to come.