Yet another Indian executive has made it to the very top of a multinational giant.
IIT Bombay graduate Raj Subramaniam has been appointed the CEO Of logistics giant FedEx. He will replace Fedex's Chairman and CEO Frederick W Smith, who had founded the company 50 years ago. FedEx is possibly the best-known logistics company in the world, and had revenues of $84 billion last year.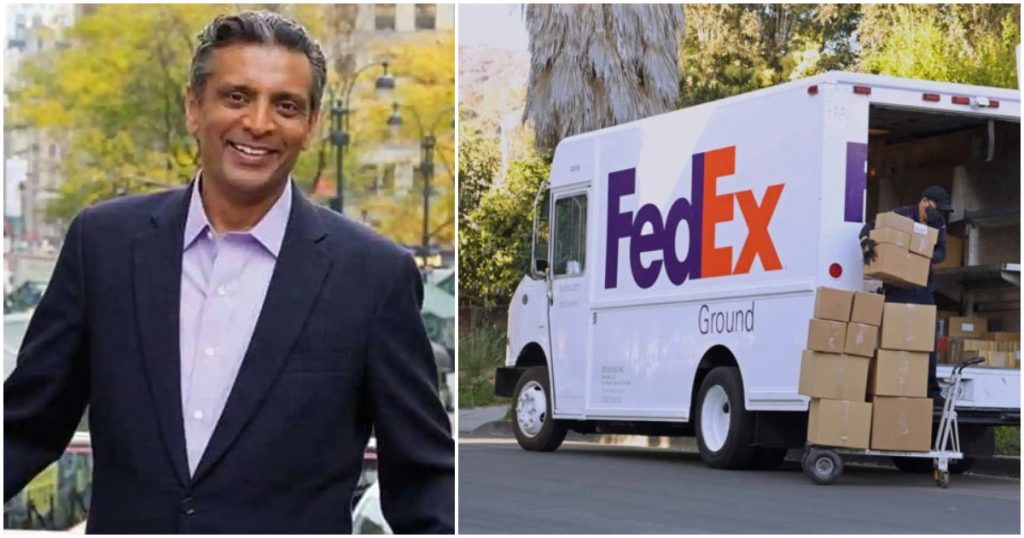 "It has been the greatest privilege of my career to work for Fred and learn from one of the most brilliant business minds of our lifetime," Subramaniam said on his appointment. "It is an honor to be selected as his successor as CEO of FedEx and to continue delivering the Purple Promise in this new role with Team FedEx," he added.
Raj Subramanian has a story that's common to several Indian-origin CEOs of global corporations. He was born in Trivandrum, and had finished his Bachelor's degree in Chemical Engineering from IIT Bombay in 1987. He then moved to the US, had completed a masters in Chemical Engineering from Syracuse University in 1989. He also has an MBA in Marketing in Finance from University of Texas, Austin.
Subramaniam had joined Fedex in 1991 immediately after his MBA. He rose up the ranks, becoming its Vice President of Marketing for Asia Pacific by 1996. In 2003, he was appointed as the Regional President for Canada, and was appointed Senior Vice President, FedEx Services in 2006. In 2019, he had been appointed the CEO of FedEx subsidiary FedEx Express, and in 2021, after a 30 year career, has become the company's CEO.
India has famously produced several tech CEOS — Google's CEO is Sundar Pichai, Microsoft's CEO is Satya Nadella, IBM's CEO is Arvind Krishna, Adobe's CEO is Shantanu Narayen, Netapp's CEO is George Kurien, and Twitter's CEO is Parag Agarwal — but there is a similarly long list of Indians leading non-tech companies as well. Bata's global CEO is Sandeep Kataria, Diageo is led by Ivan Menzes, Deloitte is led by Punit Renjen and Reckitt's CEO is Laxman Narasimhan. Meanwhile, Amway's CEO is Milind Pant, Novartis is led by Vasant Narasimhan, and WeWork's CEO is Sandeep Mathrani. Two Indian women also lead global multinationals — Leena Nair is the CEO is Chanel, and Sonia Syngal is the CEO of GAP. Raj Subramanian has now become the CEO of FedEx, and has joined the growing list of Indians who, by leading giant multinational corporations, are helping power the global economy.