The Reliance-Future Group deal had been announced several months ago by both companies, but it appears there might be a slip between the cup and the lip.
A single-judge bench of the Delhi High Court has directed a status quo on the Rs. 27,000-crore deal between the Future Group and Reliance Retail. "This court is satisfied that immediate orders are needed to protect the rights of the petitioner (Amazon) till the pronouncement for the reserved order. In that view of the matter, the respondents (Future Group) are directed to maintain status quo as on today at 4:49 PM till the pronouncement of the reserved order," the Delhi High Court said.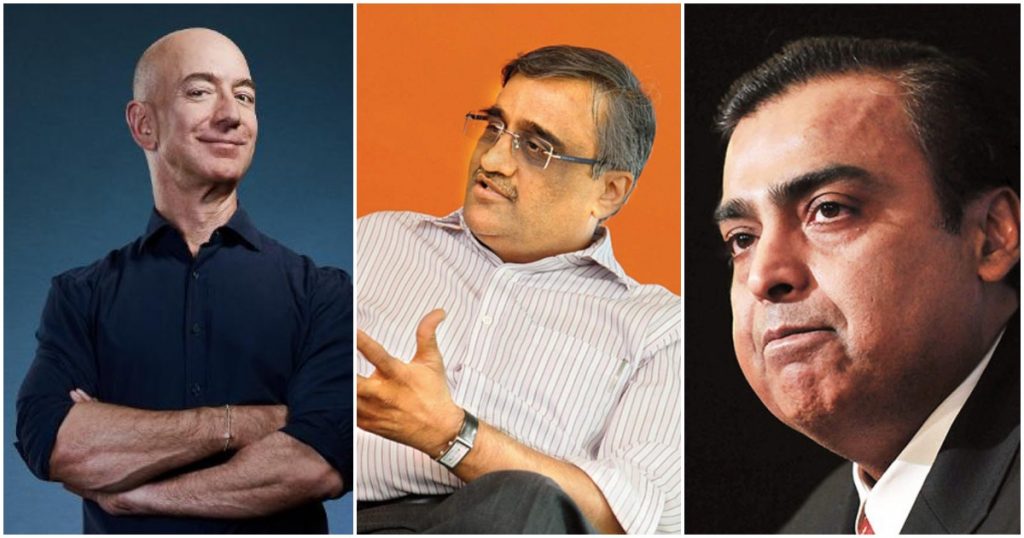 Amazon had argued that the Future Group had ignored the directions of the Emergency Arbitrator, and continuously pursued regulatory authorities requesting them to approve the transaction. The Future Group, Amazon said, had maliciously and deliberately disobeyed the arbitrator's order. The court has now directed Future Group companies to file an affidavit giving details of the actions taken by them after Oct. 25 and the present status of all those actions. The reply has to be filed within 10 days.
The entire dispute had first surfaced in October last year, when Amazon had sent a legal notice to the promoters of the Future Group for allegedly breaching a non-compete contract over its deal with Reliance. In August 2019, Amazon had acquired a 49 percent stake in Future Coupons, a Future Group entity. Future Coupons in turn owned a 7.3 percent stake in Future Retail, giving Amazon an indirect stake in Future Retail. Exactly a year later, Reliance had acquired Future Group's retail & wholesale, logistics & warehousing business for Rs. 24,713 crore.
A few days later, Amazon had got the first ruling in its favour, albeit all the way over in Singapore. A single-judge bench of the Singapore court had barred Future Retail from taking any step to dispose of or encumber its assets, or issuing any securities to secure any funding from a restricted party. All through the dispute, Reliance and Future Group have maintained that that the deal was legitimate. The Future Group has gone a step further, with Chairman Kishore Biyani invoking nationalistic sentiments by saying that foreign companies shouldn't be allowed to dictate the future of Indian companies.
But Amazon has now got an interim ruling in its favour right here in India. This will add a further spice to the rivalry that's shaping up between Amazon and Reliance's JioMart in the e-commerce space. The Future Group deal would've consolidated Reliance's position as India's top offline retailer. But with Amazon now actively blocking the deal, the swords between Amazon and Reliance are very much out, even before JioMart has made a significant dent in the e-commerce space.