After railing for years against e-commerce, Kishore Biyani has finally given in — and he's given in to the biggest e-commerce company in the world.
After months of speculation, Amazon has acquired a minority stake in Future Retail. Amazon acquired a 49 percent stake in Future Coupons, a Future Group entity that itself has a minority stake in Future Retail. "Amazon has agreed to make an equity investment in Future Coupons Limited for acquiring a 49% stake comprising both, voting and non-voting shares," Future Retail said in a release to the exchange. "As part of the agreement, Amazon has been granted a call option. This call option allows Amazon to acquire all or part of the promoters' shareholding in Future Retail and is exercisable between the third and tenth years, in certain circumstances, subject to applicable law, the company said.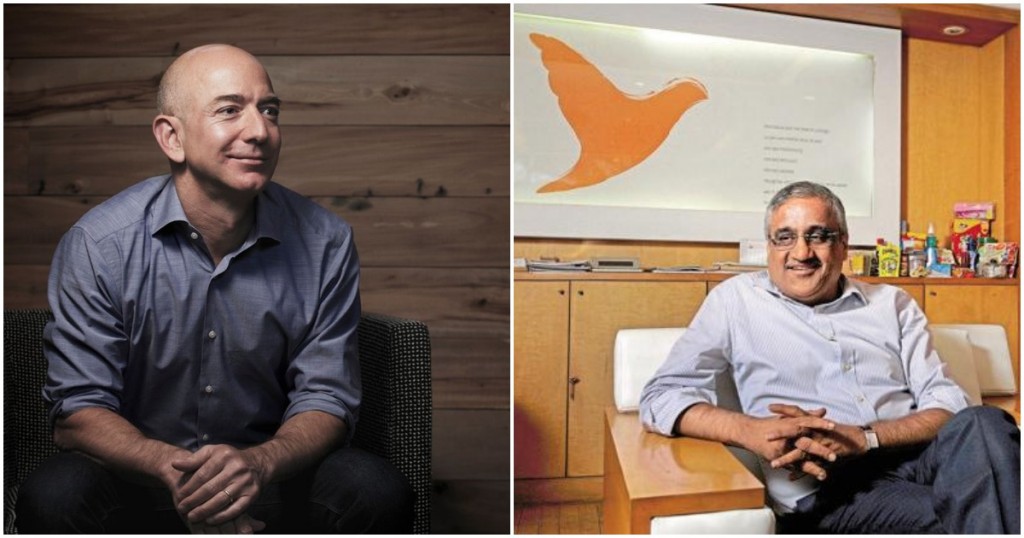 Even though Amazon has been steadily moving offline in India — it acquired a 5 percent stake in Shoppers Stop for Rs. 180 crore in 2017, and then acquired a stake in More Supermarkets — this represents the biggest offline play for global e-commerce behemoth. Future Retail is among India's largest retailers, and operates 1,557 stores across 437 Indian cities. Future retail operates the popular Big Bazaar stores, and other smaller format retail outlets under EasyDay and Heritage Fresh.
The move could help Amazon further consolidate its e-commerce operations in India. Every e-commerce company in the country appears to be moving offline — Flipkart had acquired phone repair company F1 Info Solutions in 2017, and Paytm had tied up with Red Tape and opened physical stores. Vertical-specific e-commerce companies such as Urban Ladder, PepperFry and Lenskart all have large retail operations as well. But Amazon's offline portfolio now looks more impressive than most's — apart from More Supermarkets, it will now have a stake in three major supermarket chains in Big Basket, Easy Day and Heritage Fresh, and also have a stake in the offline apparel business with its stake in Shoppers Stop. The offline presence will not only complement its online operation and help it build its supply chains, but having tie ups with retail chains like Easy Day will also help its growing grocery delivery operations in India.
Future Retail, for its part, will be glad to have Amazon in its corner. Other retail chains in India are moving online — Reliance Retail, which is the country's largest retail chain, will soon help Reliance launch its own e-commerce business. With Amazon's backing, Future Retail will be able to navigate the online world a lot better than it would have had it gone alone. Also, a tie up with Amazon can give Future Retail's in-house brands, which make everything from biscuits to clothes,  an online presence on Amazon's e-commerce platform.
And then there's the little matter of Walmart. Amazon and Walmart are bitter rivals in the US, and in India, Walmart had entered Amazon's turf by acquiring Flilpkart, Amazon's chief e-commerce rival in the country. Amazon seems to be responding in kind — it's managed to build itself a formidable arsenal of retail chains, and thus entered Walmart's retail space. Two American giants are currently slogging it out in India, and Indian players doing little else but picking sides.