The stock markets giveth, and the stock markets taketh away.
Nykaa founder and CEO Falguni Nayar has lost an astonishing $1 billion over the last two weeks following a steep fall in the price of Nykaa stock. As of 12th October, Nayar was worth $4.08 billion, thanks mainly to her shareholding in Nykaa. As Nykaa's shares fell over the next two weeks, Nayar's net worth dropped to $3 billion by 28th October, which was a Rs. 8,300 crore decrease in 15 days. Nayar, though, has recovered some of her net worth after Nykaa's shares surged 20% in trading on Monday.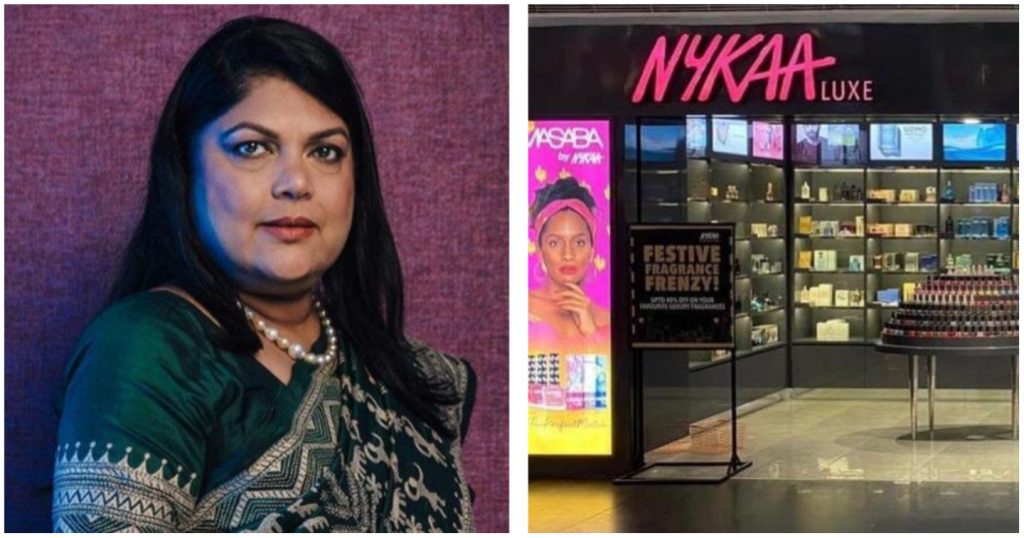 In November last year, Nayar had become India's richest self-made woman after Nykaa had gone public. At that point, thanks to her near-50 percent stake in the company, she was worth $6.5 billion (Rs. 50,000 crore). Nayar had also become India's richest startup founder, and was worth more than peers including Paytm's Vijay Shekhar Sharma, Zerodha's Nithin Kamath and Byju's Byju Raveendran.
But this was when Nykaa's shares were trading at Rs. 2,250 apiece. Over the next 12 months, Nykaa's shares steadily dropped in value, and fell more 50 percent. The shares dropped below their IPO price of Rs. 1125 last week, and fell more dramatically just after, touching a low of Rs. 975 per share on Friday. This meant that Falgnuni Nayar's wealth has more than halved over the last `12 months, and has dropped by a stunning $1 billion in the last 2 weeks alone.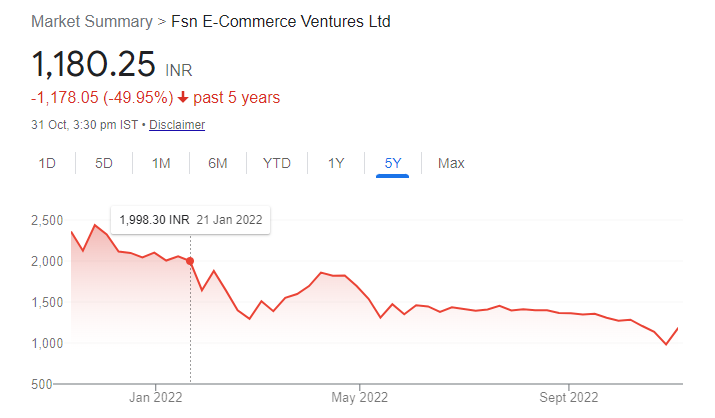 The sudden drop in Nykaa's shares is being attributed to the upcoming conclusion of their lock-in period. Nykaa's early investors were barred from selling their shares within the first year of its IPO, but that period ends next month. This means that plenty of Nykaa's investors could look to sell their shares hoping to recoup their initial investments, which could cause the stock price to fall further.
But Nayar wouldn't be losing sleep just yet. Even after a halving of her net worth, she's still worth over Rs. 25,000 crore, and continues to be India's richest self-made woman. But not a lot of people can claim to have lost Rs. 8,300 crore over a two week period, and this will continue to serve Nayar –and other entrepreneurs — as a reminder of the fickle and ever-fleeing nature of the public stock markets.