Ola's electric scooters might be beset with controversies around thermal incidents and performance issues, but the company is doubling down on its electric vehicle plans.
Ola Electric has said it has developed India's first indigenously developed lithium-ion cell. Ola claims that the use of specific chemistry and materials enables the cell to pack more energy in a given space, and also improves the overall life cycle of the cell. Ola says it has developed the cell keeping India's conditions in mind.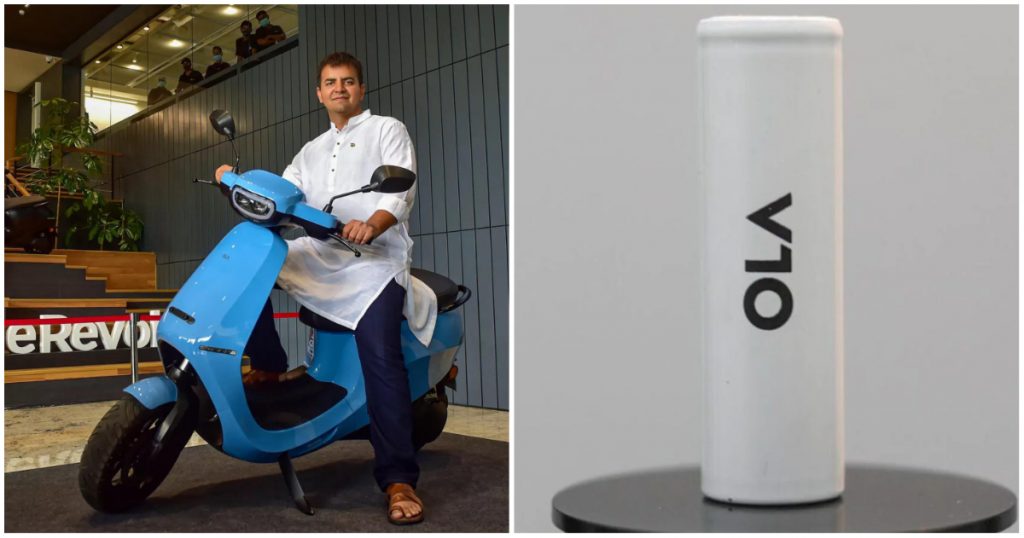 "A cell is the heart of the EV revolution," Ola Electric CEO Bhavish Aggarwal said. "Ola is building the world's most advanced cell research center that will enable us to scale and innovate faster, and build the most advanced and affordable EV products in the world with speed," he added.
Electric batteries — like the ones used in electric scooters — are composed of many such lithium-ion cells. The composition of these cells determines the battery capacity, performance, and even the propensity for heating up and causing incidents in electric vehicles. Most Indian EV manufacturers currently use battery packs that are imported from China.
But Ola has big plans to manufacture these cells in India. Ola, along with Reliance and Hyundai, was allocated capacity under the Indian government's production-linked incentive (PLI) scheme, which is meant to encourage critical industries, such as electric batteries and semiconductors, be set up in India. Ola had been allocated 20GWh of capacity for developing advanced cells
Production for the Ola's new Li-ion cell — called the NMC 2170 — will begin from the company's Chennai gigafactory starting next year. Ola said it is hiring as many as 500 PhDs and engineers to work on its cells, and will invest heavily in R&D to create and build cell technologies. Ola had earlier set up the world's largest two-wheeler factory in Tamil Nadu.
Ola manufacturing its own cells could be a step up for India's EV industry. Over the last few months, EV scooters from a host of brands have caught fire, and these visuals have gone viral on social media. The blame for many of these accidents was laid on sub-standard battery technology — Ather's CEO has said that many imported battery packs weren't suited for Indian conditions, and the Indian government has gone a step further, asking Ola and other EV manufactures why they shouldn't be penalized for selling sub-standard products. But these are early days for the electric revolution in India, and companies manufacturing their own cells could be a step in the right direction — having their own cells could give Indian companies more control over their electric vehicle, and help deliver products that work well on Indian roads.