There might be no money or exits in the Indian startup ecosystem at the moment, but at least there are some rhymes.
Ola and Mobikwik have decided to come together in strategic partnership which will allow Mobikwik users to book Ola cabs from right within their Mobikwik apps. And because it's 2018, a simple press release doesn't quite cut it for such an announcement. Instead, the two companies are currently engaged in a love-fest on Twitter, tweeting some seriously mediocre poetry at one another. Sample:
The weather in Bangalore is oh so fine.
Home to start-ups that rise and shine.
A funny little thought crossed our mind
What if @Olacabs and @Mobikwik were to bind?

— MobiKwik (@MobiKwik) May 4, 2018
Mobikwik went with a bold AA-BB rhyming scheme, choosing to rhyme "fine" with "shine", and then "mind" with "bind". The dramatic tension in this piece was brought about in the last line, which raised the tantalizing prospect that the two companies were going to merge. Ola had surprised observers by acquiring Foodpanda last year, and Mobikwik's tweet could've led users to believe that Ola might be acquiring the payments company.
Ola, for its part, was right back at Mobikwik, first returning the compliment about Bangalore, and then playing up the prospects of an acquisition.
.Ah Gurgaon, the MilleniumCity
Where the roads are wide and oh so pretty
We had an idea that gave us a kick.
What if we teamed up with Mobikwik?

— Ola (@Olacabs) May 4, 2018
Mobikwik at this point seemed hampered by the fact that not too many words rhyme with Ola, but fought gamely on, choosing go with "rolla", and voila. Mobikwik's limerick promised that their partnership would "rock the nation."
Ola then got back with a limerick of its own, finally telling Twitter that the entire poetry session was all in honour of Mobikwik's users being able to book Ola cabs through its app.
Hey Mobikwik
We seamlessly click
Going hand in hand
Across our homeland
Booking an Ola on MobiKwik is a picnic!

— Ola (@Olacabs) May 4, 2018
It was a bit of an anticlimax, because thus far, Indian startups had resorted to poetry only for slightly bigger announcements. In 2016, Snapdeal CEO Kunal Bahl had responded to rumours that Alibaba was buying out Snapdeal for $2 billion with some rhymes.
Rumour rumour on the wall, which troll did you call

You said sold, they said bought, but whoever listened to you didn't get diddly squat.

— Kunal Bahl (@1kunalbahl) December 1, 2016
And Quikr and CommonFloor's Twitter accounts had also engaged in some banter when Quikr had acquired CommonFloor.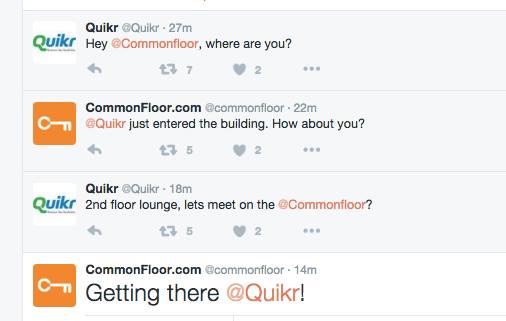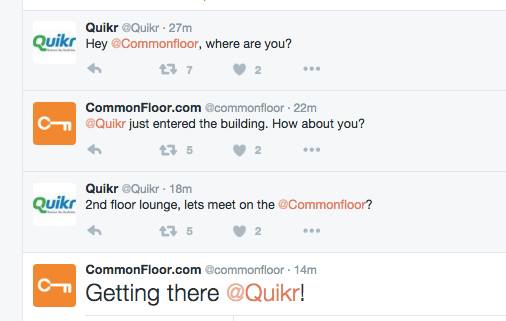 But while the Mobikwik-Ola jugalbandi didn't quite get us an acquisition, it might be an interesting move nonetheless. It's not a move that'll help acquire newer customers for either company — the number of people who have the Mobikwik app on their phones but not Ola must be quite small; the number of people who haven't heard of Ola but will suddenly start booking its cabs by after seeing the option on Mobikwik must be smaller still. 
But what the move does is that it allows Mobikwik users to pay for Ola cabs through their Mobikwik wallets. The press release (yes, there was a press release as well, apart from all the poetry) said that Mobikwik's users will be able to pay for the cabs they book through Mobikwik's wallet. This will open up a new payment option for Ola's users — thus far, Ola cabs could be booked only through Ola's own wallet, Ola Money, which could be topped up with Net banking or credit cards. By letting users book Ola cabs through their Mobikwik balances, Ola has loosened the control that it held on the wallets that it allowed on its platform.
It's likely that the move has something to do with RBI's recent directives which required users to complete their KYC checks to continue using their digital wallets. Estimates vary, but it's widely believed that barely half of India's registered wallet users have completed their KYC checks. This means that both Ola Money and Mobikwik are likely seeing reduced usage of their payments systems, and probably thought it was best to join forces. While the number of people who've completed their KYCs on Ola Money and Mobikwik might be individually small, more users have certainly completed the KYC for either their Mobikwik or Ola wallets, and they can now digitally pay for their Ola rides, instead of fumbling around for cash.
And the move also helps Ola-Mobikwik take on the Uber-Paytm combine. During its launch in India, Uber had exclusively allowed payments only through Paytm, and while Uber has since added more options, the partnership continues to this day. Ola had initially restricted wallet options to its own wallet, but after the Mobikwik partnership, will have found a partner in the payments space to take on Uber-Paytm. 
The rhymes might have been lame, but "Hey Ola, lets do some rolla" might have been the beginning of a pretty interesting play in the payments-cab hailing space.