Ola's forays into sectors outside of ride hailing aren't going quite as planned.
Ola has decided to shut down its used car business Ola Cars, and its grocery delivery business Ola Dash. Ola Cars had been launched just 10 months ago in August last year, while Ola Dash was even newer, having been launched just 7 months ago in December. Ola Cars and Ola Dash had been two of Ola's most prominent bets outside the ride hailing space.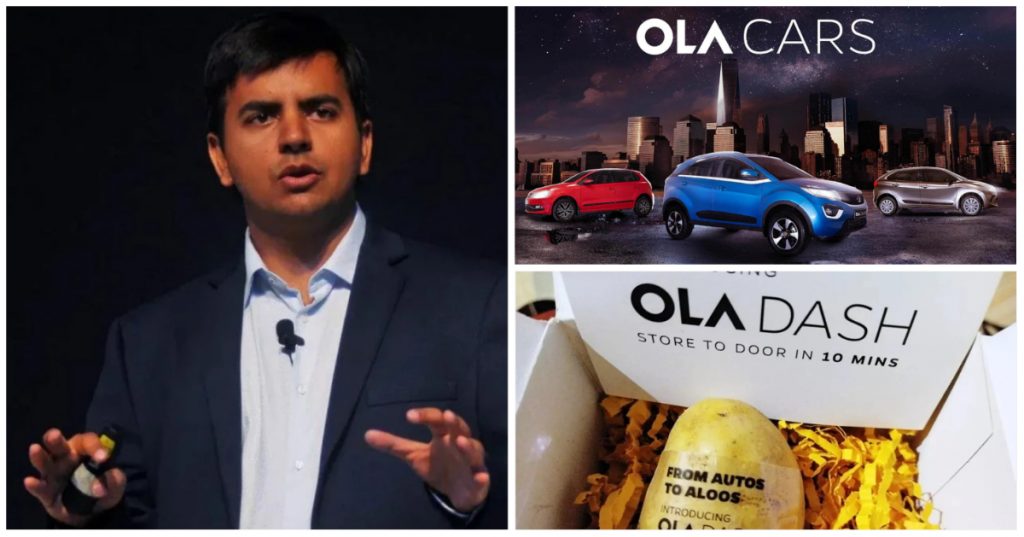 "Ola has reassessed its priorities and decided to shut down Ola Dash- its quick commerce business," Ola said in a statement. "Ola will also be reorienting its Ola Cars business to focus more on strengthening the go-to-market strategy for Ola Electric," it added. Ola added that Ola Cars' infra, technology and capabilities will be repurposed towards growing Ola Electric's sales and service network.
This marks a remarkably quick volte-face for Ola, which had ventured into these two categories last year. In August, Ola had begun showing an Ola cars section on its app, where users could buy used cars. The user-interface had been slick, and Ola had been pushing ads promoting its service on Facebook and other platforms. Ola Dash, on the other hand, allowed users to order groceries and get them delivered within 10 minutes. Ola Dash had gone live in Bangalore and some other Indian cities, and had even begun delivering food in 10 minutes in select locations.
But there had been early indications that these new initiatives weren't going well. In April, Ola Dash had fired employees and shut down some dark stores, and said it was going to focus on only three cities instead of the six it had launched in. Last month, Ola Cars CEO Arun Sirdeshmukh had quit.
Ola has now gone ahead and shuttered both divisions. Ola Dash was incidentally Ola's second stab at the grocery delivery space — all the way back in 2015, Ola had launched grocery deliveries under the Ola Store brand. Ola, however, had shut down Ola Store just a year later. Ola has now also shut down its second play in the grocery delivery space, Ola Dash, in less than a year.
These moves will likely, for now, put paid to Ola's plans of expanding into other verticals — over the last few months, Ola's home screen had begun looking much like a super app, with a used car service in Ola Cars, a grocery service in Ola Dash and even its cloud kitchen brands. Ola now appears back to square one, and will largely focus on its ride hailing business. The ride hailing business, though, has been hit by the Covid pandemic, and with many people continuing to work from home, is unlikely to grow in the coming years. And with Ola's other ventures not working out as planned, the future of Ola's ride hailing vertical appears more uncertain than ever.