Ola's delayed deliveries of its much-anticipated electric scooters continue to throw up surprises.
Ola will not deliver its standard Ola S1 scooters, the company has said. Instead, customers who ordered the Ola S1 will be provided with Ola's higher version S1 Pro at the same price. Ola will, however, keep S1 Pro's premium features locked, and only allow customers to access them if they cough up Rs. 30,000, which is the price differential between the Ola S1 and the S1 Pro.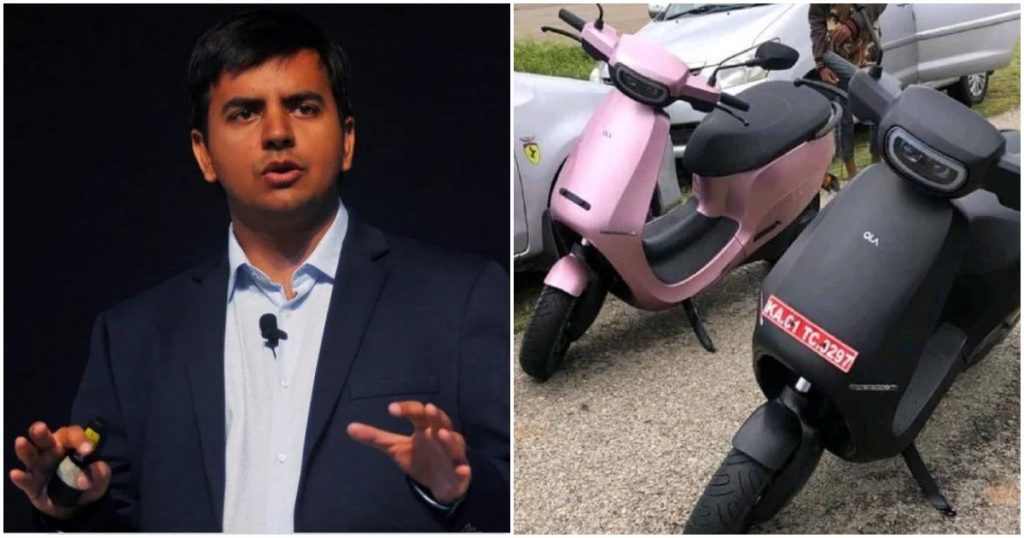 "Customers who've ridden the Ola S1 Pro were simply blown away by the experience," Ola is emailing customers who'd ordered the Ola S1.
"Since you have been a part of Mission Electric from the start, we want to make it easier for you to experience the ultimate performance and technology packed into the S1 Pro. That's why we're giving you an Ola S1 Pro instead of the Ola S1 you purchased," the company adds.

"You get access to the best-in-class hardware at the same price as the Ola S1. In the future, if you'd like to unlock the amazing software features, range and the full potential of the Ola S1 Pro, you can do so by paying INR 30,000," the email continues.
Ola's S1 scooter had been priced at Rs. 99,999, while the premium S1 Pro model was priced at Rs. 1,29,000. The S1 has a 2.98 kWh battery, while the S1 Pro has a more powerful 3.97 kWh battery. Ola claims that the S1 has a range of 121 km and a top speed of 90 kmph, while the S1 Pro has a range of 181 km and a top speed of 115 kmph. Ola S1 also doesn't have premium features including Hyper mode, Hill Hold, Voice Assistance and Cruise Control which are available with the S1 Pro.
But customers who receive the Ola S1 Pro instead of the S1 will not be able to avail of S1 Pro's additional features, which will be locked through software. Also, the Ola S1 Pro weighs 4 kg more than the S1, so the range of an Ola S1 Pro that's been sent as a replacement for the Ola S1 might be lower than that of a regular Ola S1.
It's unclear why Ola has chosen to deliver the S1 Pro instead of the regular Ola S1 — it's possible that Ola received more orders for its Ola S1 Pro, and is finding it easier to produce large volumes of the S1 Pro instead of the S1. Ola could also be looking to cleverly first put the more expensive hardware into the hands of customers, and then nudge them into upgrading with an additional payment of Rs. 30,000.
But there have been some questions raised about the Ola S1 Pro — after initially claiming that the scooter had a range of 181 km, Ola says that those numbers are only possible in a lab, and its shipped scooters display a maximum range of just 135 km. To make matters worse, Ola says that the 135 km can be achieved only on straight roads while being ridden by a single driver who weighs not more than 70 kg, and with the ambient temperature being between 24 degrees and 35 degrees. Customers, however, are finding that Ola S1's range is much lower when being driven on roads — a YouTuber discovered that his Ola S1 Pro ran out of charge after a 98 km drive. It's possible that the Ola S1's claimed range of 121 km is lower by a similar fraction in reality, and Ola wants to give customers the option to upgrade later by delivering the Ola S1 Pro instead of a regular S1.
It remains to be seen how the move will be taken by customers — some S1 Pro customers have been complaining on social media about how people who'd paid Rs. 30,000 less than them will get the same hardware as they did — but the move underscores the general chaos around the deliveries of Ola's scooters. Ola had twice delayed deliveries for its scooters, and then delivered scooters which showed a range that was 25% less than what it had initially claimed, and now appears to be delivering a model that's different from what customers had initially purchased. It's still early days for Ola's electric journey, but the barbs from rival Bajaj Motors about startups finding it hard to deliver automobiles certainly seem to be coming true at the moment.