Indian startups had been one of the most enthusiastic sponsors of cricket tournaments over the years, but as the funding winter has set in, they are rethinking their marketing decisions.
Paytm has reportedly requested the BCCI to transfer its sponsorship rights to a third party. Paytm is the chief sponsor of domestic cricket tournaments in India, with domestic bilateral series being dubbed "Paytm trophy", and the company's branding being prominently displayed in stadiums. Paytm however now wants to back of of deal, and have the rights transferred to payments giant Mastercard.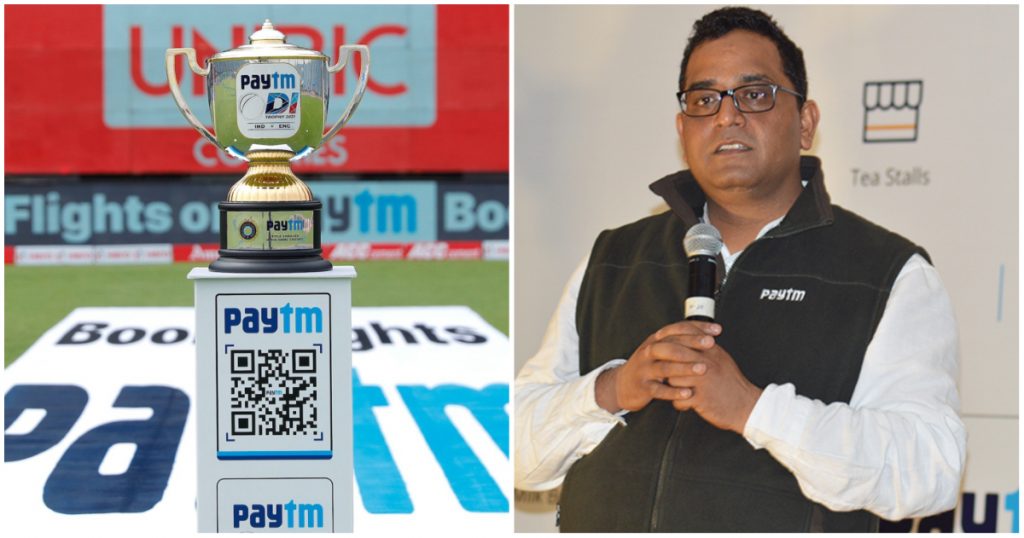 "Paytm has requested the BCCI for reassignment and the board is considering it," a source told TOI. Paytm had signed the current deal with the BCCI in 2019 at the rate of Rs. 3.8 crore per match, and it was supposed to last till 2023. But even though the deadline for changes in sponsorship is over, Paytm now wants to exit the deal. Given the longstanding relationship between Paytm and BCCI, BCCI is reportedly considering Paytm's request.
Meanwhile, it has also been reported that fellow startup Byju's owes BCCI Rs. 86.21 crore. "As of today, Byju's owes dues of Rs 86.21 crore to the Board," a BCCI source told PTI. Byju's however denies the claim. "We have extended the contract with the BCCI but it is not yet signed. After the contract signing is done, the payments will happen as per the contractual payment terms. So there are no dues pending from our side," Byju's said about the reports.
But this isn't the first time that there have been murmurs about Byju's being unable to make payments. It had recently been reported that Byju's had not fully made the payments for the Akash deal, but Byju's had finally managed to make payments a few weeks later. There had also been reports that Byju's hadn't fully received the money for its latest funding round, with $250 million from the $800 million round still pending. Byju's had also fired nearly 2,500 employees from across its companies last month.
Paytm, too, has had its share of troubles in recent times. Its stock has plummeted since its listing last year, and currently trades at nearly 60% below its IPO price. Paytm's Payments Bank has also been in the crosshairs of the RBI, and was stopped from onboarding new customers over "supervisory concerns".
Amidst this backdrop, both Paytm and Byju's seem to be pulling back on their commitments with the BCCI. Until last year, Paytm and Byju's were the two most valuable startups in India, and had splurged big money to be associated with Indian cricket. But these companies have continued to make losses over the years, and with recession fears looming, now seem to want to cut back on their marketing spends. Interestingly, loss making Paytm, which had sought to disrupt the payments space, appears to want its contract to be taken over by incumbent payments giant Mastercard. And if Mastercard does end up replacing Paytm as Indian cricket's chief sponsor, it'll again serve as a reminder that killing off established financial behemoths is hard, whether in business or in Indian cricket.