India's startup ecosystem has officially come of age.
Paytm has filed its Draft Red Herring Prospectus (DHRP) with SEBI for a mega Rs. 16,600 crore IPO. This will be the largest IPO in India's history, eclipsing the  Rs. 15,000 crore Coal India IPO in 2010. The IPO could value Paytm at $25-30 billion.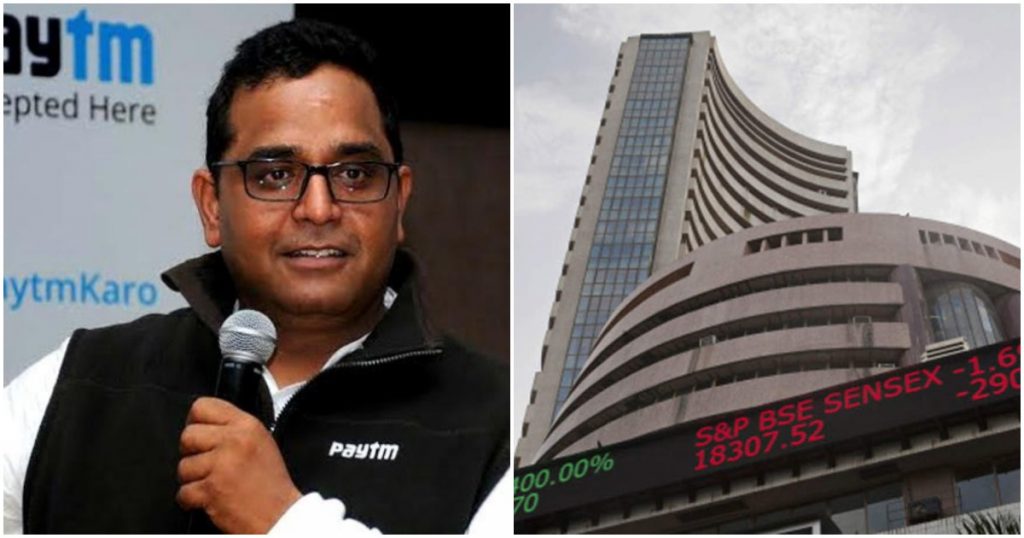 Paytm's IPO will consist of Rs. 8,300 crore as primary share sales, while Rs 8,300 crore will be an offer for sale, where existing investors can sell their shares. According to the draft prospectus, while Rs 4,300 crore of the proceeds will be used for growth including customer and merchant acquisition, Rs 2,000 crore will be used for investing in new business initiatives, acquisitions and strategic partnerships.
Paytm will list as a PMC or a professionally managed company. Paytm CEO Vijay Shekhar Sharma to be declassified as promoter, as he does not own the requisite 20 percent stake in the firm. Sharma currently owns a 14.61 percent stake in the company. Sharma will continue to be the Chairman, Managing Director and Chief Executive Officer of the company.
Like most other Indian startups, Paytm has never turned a profit, and its revenue also fell over the last year. Paytm had clocked revenue of Rs. 3,186 crore for FY 20-21 vs Rs. 3,540 crore in the previous year. Paytm's losses, though, narraowed too, going down to Rs. 1,701 crore during the same period from Rs. 2,942 crore in the previous year.
Paytm was until recently India's highest valued startup, when it was marginally upstaged by Byju's. Paytm had been founded as a simple service to recharge mobile phones, but over the last decade has expanded into developing India's largest wallet, a stock buying platform, a platform to book bus, train and flight tickets, a platform to buy gold, a gaming platform in Paytm Games, and many other verticals.
But not everything Paytm has touched has turned to gold. Paytm had invested heavily in Paytm Mall some years ago, but the service appears to have largely fallen by the wayside, being unable to compete with giants like Flipkart and Amazon. Paytm has also lost the initiative in payments — it was the first off the blocks with its wallet, but the introduction of UPI has meant that other companies were seamlessly able to build businesses too, and Paytm now lags Google Pay and PhonePe in the UPI sweepstakes. It's also tried and failed to introduce chat into its app in a bid to increase engagement among users.
There's now no shortage of Indian startups going public — Zomato's IPO has already opened, and Mobikwik has also filed its DRHP. Paytm's IPO, though, would be historic not just for India's stock markets, but also for India's entire startup ecosystem — Paytm runs so many services across different sectors in India that a public endorsement of its valuation would be a massive vote of confidence for India's startup ecosystem as a whole. And the fact that a technology startup has managed to bring India's largest-ever IPO will also lead Indian startups to believe that their time, at long last, has finally come.