A week can be a long time in politics — and in business.
Paytm, which had slumped 40% below its IPO price on its first two days of trade, has made a remarkable comeback at the stock markets. Yesterday, Paytm's stock had risen nearly 10% over the course of the trading day. Paytm's stock continued the momentum today, rising another 18% to trade at Rs. 1752 per share. This means that while Paytm still trades nearly 20% below its IPO price, its stock has surged 40% in less then 3 trading sessions.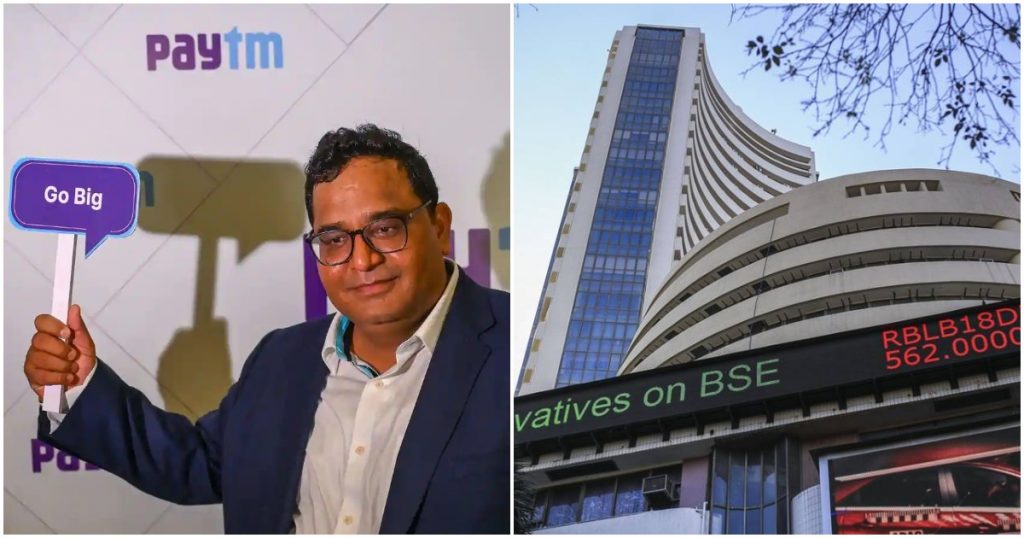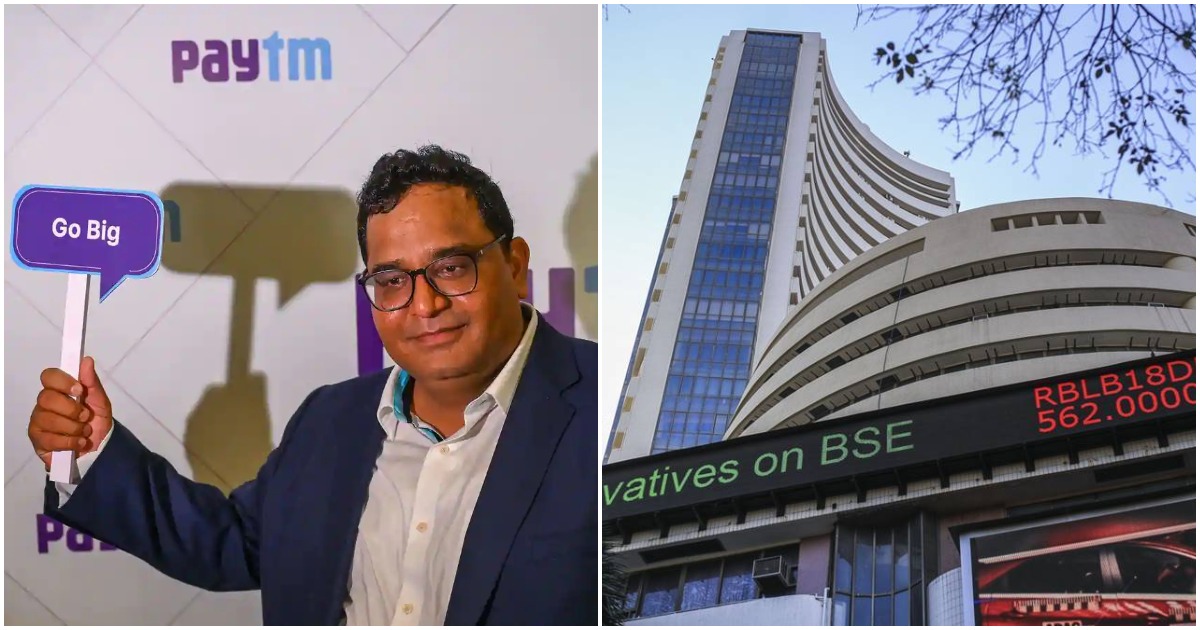 This is a complete turnaround from how Paytm had fared on its first two days at the stock markets. On its IPO, its stock had hit the lower circuit after plunging 28% from its IPO price, and trading in the share had to be halted. Things hadn't improved on the second day of trade, when Paytm's stock had crashed another 18% to trade at Rs. 1270 a share. At that point, Paytm's IPO had been widely thought to be a disaster, and Mobikwik had even decided to postpone its own IPO until a more suitable time.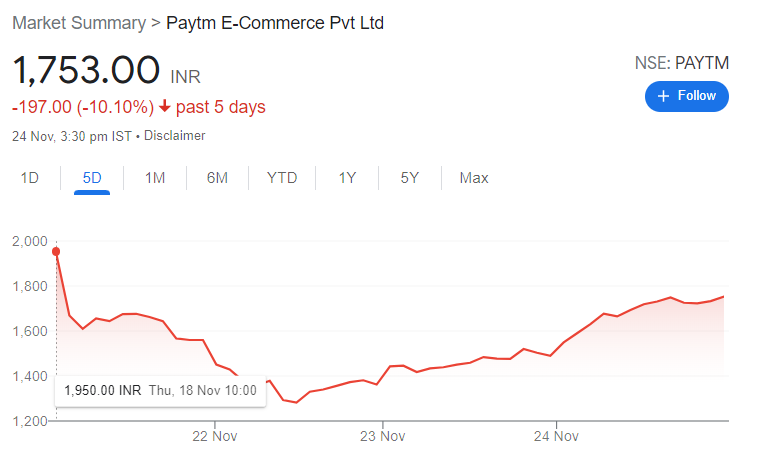 But Paytm appears to have turned around its fortunes over the last couple of days with a surge in its stock price The rise in Paytm's stock also seemed to have a knock-on effect on other tech stocks — while the broader Nifty index was down 0.5% today, Zomato's stocks were up 4.57%, Nykaa's stocks were up 5.27%, and Policybazaar gained 7.33% at the stock markets.
It remains to be seen if Paytm can continue this momentum in the next few trading days, but Paytm certainly seems to have stemmed the freefall that its shares had seen right after its IPO. Paytm's stock still trades below its IPO price, and is still the worst-performing startup IPO this year, but the surge in its stock over the last two days would give up to its employees and investors that its IPO wasn't the disaster as had been first thought. As Paytm's stock stabilizes over the coming weeks, it will be keenly watched not only by Paytm employees and investors, but also by the broader startup community — Paytm operates in so many verticals that it could end up being the barometer of India startup ecosystem as a whole, and the performance of its stock could well impact the valuations of hundreds of startups around the country.