If the Tatas had made play into India's grocery delivery space after acquiring BigBasket, the Ambanis too have thrown their hat into the ring.
Reliance Retail has has announced that it has acquired a 25.8 percent stake in on-demand delivery startup Dunzo for $200 million (Rs. 1500 crore). The investment was a part of a $240 million round which also saw participation from existing investors including Lightbox, Lightrock, 3L Capital and Alteria Capital. The round valued six-year-old Dunzo at $800 million.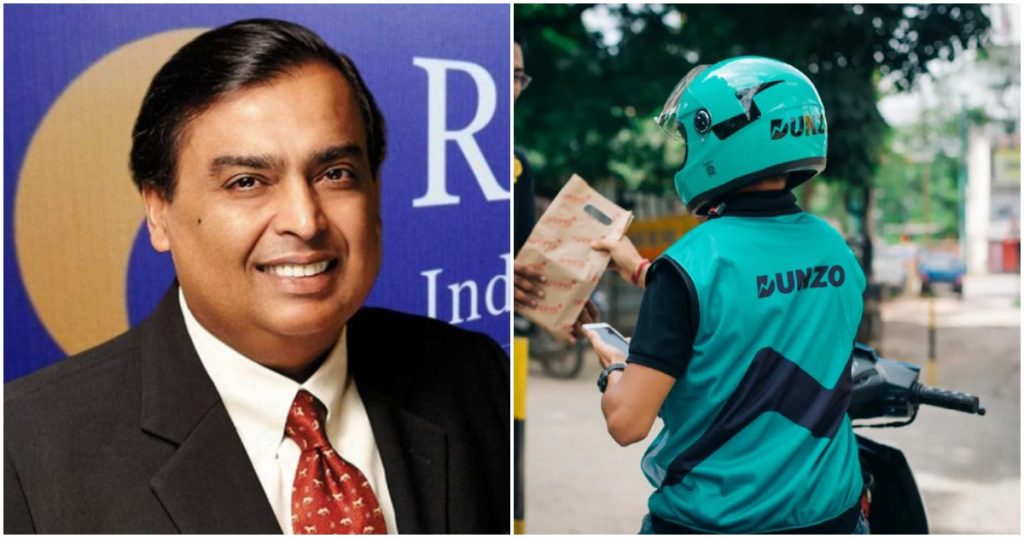 "We are seeing a shift in consumption patterns online and have been highly impressed with how Dunzo has disrupted the space," said Isha Ambani, Director of Reliance Retail Ventures Limited. "Dunzo is the pioneer of Quick commerce in India and we want to support them in furthering their ambitions of becoming a prominent local commerce enabler in the country. Our merchants will get access to the hyperlocal delivery network of Dunzo to support their growth as they move their business online through Jio Mart," she added.
"Since our inception, we have been razor-focused on providing an unmatched customer experience and this funding round is a validation of our approach," said Dunzo founder Kabeer Biswas. "I am proud of the team for tirelessly building the category over the last three years," he added. Dunzo said that it plans to expand to eight cities, and broaden its quick commerce play with the fresh funds.
The Dunzo investment will fit in neatly with Reliance's own grocery delivery plans — through JioMart, Reliance has brought millions of small kirana stores online, but has largely lagged behind startups including Zepto, Blinkit and Swiggy in the delivery experience. With its Dunzo partnership, Reliance can use Dunzo's expertise in last-mile delivery to help quickly bring products from neighbourhood kirana stores to the end consumer.
The investment also throws open India's grocery delivery space. The Tatas have made their play after acquiring BigBasket, and it will likely be the fulcrum on their superapp which is to be launched later this year. Reliance, for its part, will likely use Dunzo's logistics network to deliver groceries and other products from its JioMart network to end users. Meanwhile, there are startups including Zepto, Swiggy and Blinkit which are setting up dark stores in urban areas, and promising to deliver products to consumers within minutes.
There seem to be three distinct approaches now developing to delivering groceries — owning warehouses and delivering within specific timeslots as being run by BigBasket; Reliance's approach, which will combine the on-demand delivery of Dunzo with local kirana stores; and the dark stores model which promises deliveries within minutes. All business models now are backed by deep-pocketed investors, and will likely engage in a fiercely-fought Battle Royale too woo Indian customers. Indian customers, though, won't be complaining — with these many players vying for their attention, there might never be an easier — and cheaper — time to buy some groceries.