Phone companies have been looking to differentiate themselves by giving away different kinds of free OTT subscriptions with their phone plans, but Reliance has now taken on a novel approach.
Reliance Jio is giving away 10 free Swiggy deliveries and 10 free Swiggy Instamart deliveries with its Rs. 866 recharge. Jio's new Rs. 866 plan will include a free subscription to Swiggy One Lite, in addition to 2GB data per day, unlimited calling, and unlimited 5G data for 84 days. This is the first instance of a collaboration of a food delivery service with a telecom plan.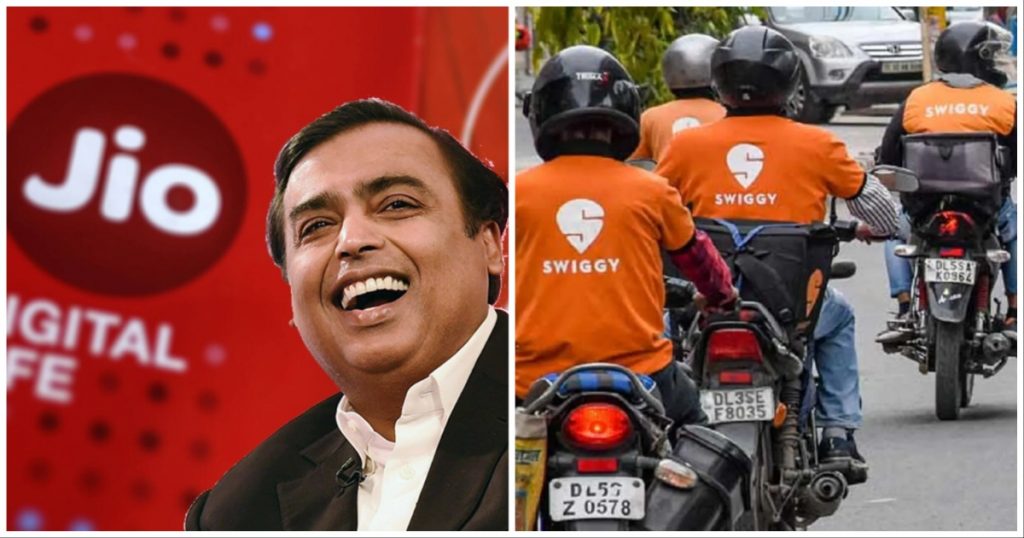 Users who recharge with Jio's plan will get 10 free Swiggy deliveries for orders above Rs. 149 and 10 free Swiggy Instamart deliveries for orders above Rs. 199. In addition, they will not have to pay any surge fees on food and Instamart orders, and also get up to 30% additional discounts on orders from over 20,000 restaurants.
It's a pretty interesting collaboration. The three major telecom providers now offer similar services at similar price points, but the addition of a unique food delivery offering with its recharges could help Jio stand out from the rest. The collaboration, however, might be more interesting for Swiggy — Jio has over 40 crore subscribers, and a free subscription to Swiggy One Lite could help them either try out Swiggy's offerings, or pick it over arch-rival Zomato. Food delivery volumes haven't been growing as fast as they used to in the last decade, and a collaboration with a brand with the scale of Reliance Jio can help Swiggy find new customers.
Interestingly, Reliance is the biggest investor in one of Swiggy's competitors in Dunzo, but has chosen to bundle Swiggy's loyalty plan with its phone recharge. Dunzo has been having a torrid time of late, with delayed salaries, notices over unpaid dues, and board and co-founder resignations. A collaboration with Jio can transform a business — Hotstar had initially got millions of users when its subscription was given away free with Jio plans. But with Reliance choosing to go with Swiggy instead of Dunzo also indicates that Reliance might not be in the mood to throw a lifeline to its own investment in Dunzo — and possibly also be the first step in a bigger collaboration with Swiggy instead.