Dunzo is already having trouble paying salaries to employees, but those aren't the only payments it's missing.
As many as seven different companies have sent Dunzo legal notices for defaulting on its payments, Moneycontrol reports. These companies are Google India, Nilenso, Clover Ventures, Facebook, Cupshup, Koo and Glance. Dunzo owes these companies a total of Rs. 11.4 crore.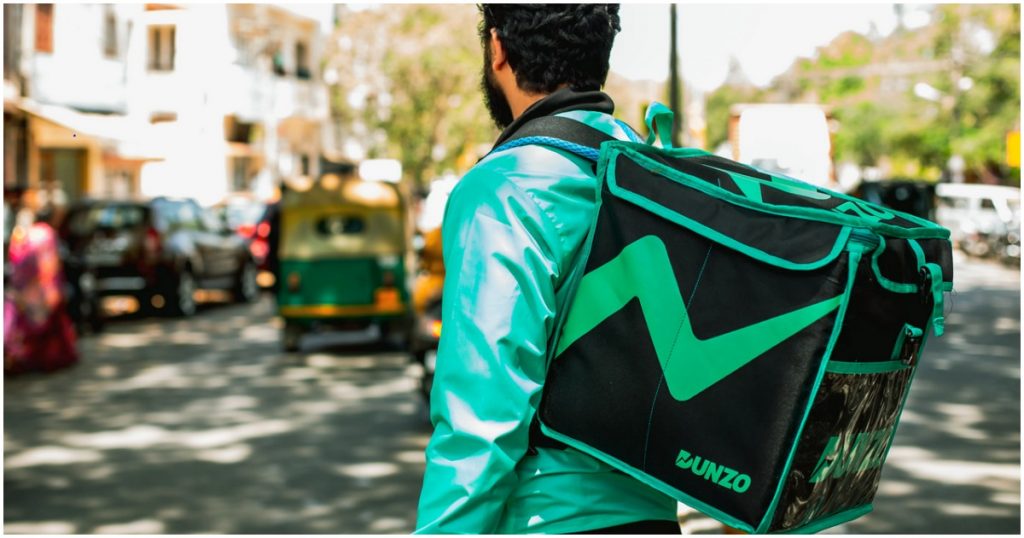 The highest amount Dunzo owes is to Google, which is Rs. 3.13 crore. It is followed by the Rs. 2.49 crore which Dunzo owes to software company Nilenso, and Rs. 2 crore which it owes to farm produce company Clover. Dunzo owes Facebook Rs. 1.5 crore and Rs. 1.04 crore to ad company CupShup. Dunzo even owes Rs. 64 lakh to homegrown Twitter alternative Koo, and Rs. 58 lakh to ad company Glance. All these companies have sent Dunzo legal notices to recover their dues.
The notices show that it's not just Dunzo employees who're worried about not receiving their salaries — its creditors are just as concerned. "The outstanding amount is substantial and owing to the delay in payments, my client has suffered severe financial hardships…My client is also responsible for the livelihood of its employees and hence cannot keep waiting for the payments," Cupshup's legal notice to Dunzo said.
Koo, meanwhile, is waiting to receive a Rs. 62 lakh security deposit it had paid to Dunzo when it had sub leased an office from them and subsequently vacated. "…despite our client vacating and handing over the vacant possession of the demised premises to you on March 31, 2023, you have failed to refund the security deposit back after deducting certain amounts…and thereby breached the terms of the Agreement," Koo's legal notice said.
Dunzo has also not paid off advertising spend dues to Facebook. "…Dunzo defaulted in making its payments to (us) under the Contract, despite repeated efforts, verbally and in writing, to rectify the delinquency, Dunzo acknowledged its liabilities and started making the payment to (Facebook). However, the payment was insufficient to settle all the outstanding balances under the account," Facebook's legal notice read.
These notices will further exacerbate the financial crisis at Dunzo, which has been reeling in recent times. Earlier this month, Dunzo had told employees that it wouldn't be able to pay salaries beyond Rs. 75,000, and would pay them the balance amounts by mid July. But Dunzo was unable to honour that commitment, and has now told employees it'll pay salaries by 4th September. It's simultaneously begun firing staff in its third layoffs this year, and has already shut down nearly half its dark stores.
It's an unfortunate situation at Dunzo, made doubly unfortunate by the fact that it had essentially created the hyperlocal delivery category in India. Dunzo had been the earliest mover in the hyperlocal delivery space all the way back in 2014, when it had started off as a simple WhatsApp Group which allowed people to send across items in Bangalore. It had slowly grown, and become synonymous with hyperlocal deliveries in Bangalore, delivering all manner of products and items. This had even prompted tech behemoth Google to invest in the company in 2017, making it one of Google's first investments in India.
Dunzo, however, found it hard to expand beyond concierge services. It experimented with food delivery, but found it hard to compete against Zomato and Swiggy. Dunzo had then focussed on delivering groceries, where it had to compete against players like Zepto, Big Basket, and Blinkit. Meanwhile, other companies began treading on its turf — Swiggy launched a competing product, Swiggy Genie, which provided the same concierge services that Dunzo had pioneered.
And Dunzo now appears to be struggling, even after Reliance had picked up a 25% stake in the company in 2022 for Rs. 1,500 crore. But Dunzo isn't the only Indian startup that's struggling in recent times — more than a dozen Indian startup unicorns have fired employees this year, and several companies have shut down entirely. It remains to be seen if Dunzo can bounce back, but amid layoffs, delayed salaries, notices from vendors and more layoffs, the startup currently seems to be staring into the abyss.