There's many things that money can buy, but in India, a banking licence isn't one of them.
Flipkart co-founder Sachin Bansal's bid to acquire a banking licence has been declined by the Reserve Bank of India. The RBI rejected applications for on-tap bank licences of six firms —four of which applied for universal bank licences and two for small finance banks. Sachin Bansal's Chaitanya India Fin Credit Private Limited was among the four firms that had been rejected for a universal bank licence. Bansal is the Managing Director and CEO of Chaitanya India Fin.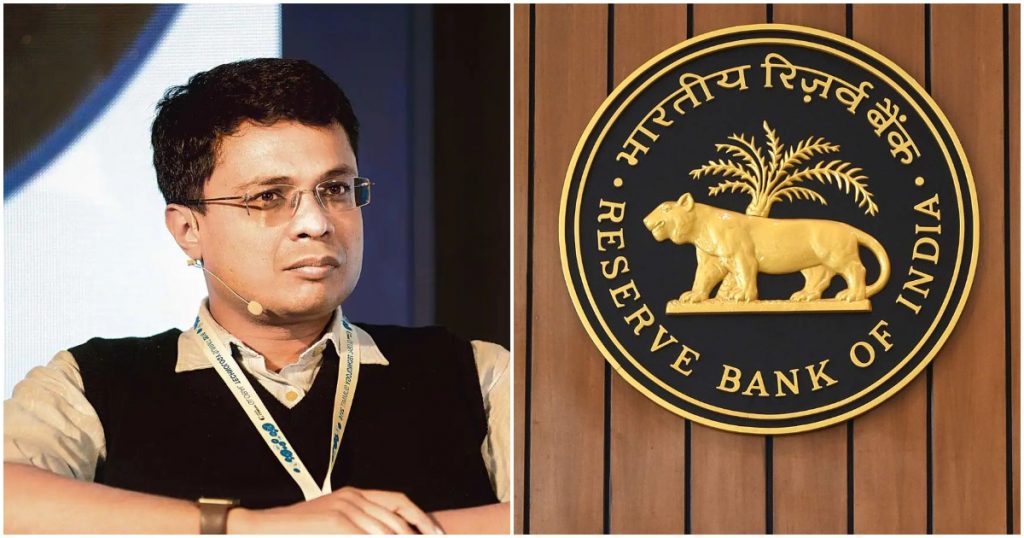 "The examination of six applications has now been completed as per the procedure laid down under these guidelines," RBI said, adding that based on the assessment of the applications, six of them were not found suitable for granting of in-principle approval to set up banks. The other rejected entities were UAE Exchange and Financial Services Limited, The Repatriates Cooperative Finance and Development Bank Limited (REPCO Bank), Pankaj Vaish, VSoft Technologies Private Limited and Calicut City Service Co-operative Bank Limited.
In 2019, Bansal had become India's most successful startup founder after Walmart had acquired Flipkart in a deal worth $21 billion. Bansal had walked away from the acquisition with $1 billion, and after a short break in which he'd said he'd gone on long walks and played video games, had founded Navi Technologies. Navi aims to disrupt the finance industry using technology — it provides loans through its app, and has also begun offering low-cost index funds. The company is already profitable, having posted a profit of Rs. 71 crore in FY21.
But the crowning glory in its portfolio would've been a universal banking licence, which would allow it to keep savings deposits, and thus decrease its cost of funds. Bansal, who was addressing a separate press conference when the RBI news broke, appeared sanguine at the judgement. "We haven't received written communication from RBI yet," he said. "We are going to look at it once we get it, and then chart the next course of action. There are lots of options in front of us. It is not the end of the road for us. I mean, there are many things to explore including re-applying," he added.
Moneycontrol reported that one of the reasons for Chaitanya India Fin's licence to be rejected could be that it did not meet RBI's "fit and proper" criterion, owing to a number of ongoing litigations against Bansal. In 2017, Bansal had been issued a notice by the ED for alleged violations of regulations under the Foreign Exchange Management Act (FEMA), and had been asked to cough up a Rs. 10,000 crore fine. Bansal has moved the Madras High Court against the notice, and the case is currently pending. There are also six cases being heard against Bansal in various courts across in the country due to his association with Flipkart as co-founder. In 2020, Sachin Bansal's wife had filed a dowry harassment case against him. Under RBI's "fit and proper" criterion, promoters should have a past record of sound financials, credentials, and integrity, and have a minimum of 10 years of successful track record.
It's perhaps for the best that the RBI is circumspect about handing out banking licences — in the early parts of the last decade, many Indian banks had given out questionable loans which had subsequently gone bad, and several high-profile borrowers had fled abroad to escape prosecution in India. Bansal might be one of India's most celebrated entrepreneurs, and one of the richest men in the country, but RBI's declining of a banking licence to Chaitanya Fin shows why a banking licence is one of the most sought after — and elusive — wins for fintech startups in India.