OpenAI's board had carried out a coup by ousting its CEO and President, but the company's biggest investor has carried out a coup of its own.
OpenAI CEO Sam Altman and President Greg Brockman will be joining Microsoft, Microsoft CEO Satya Nadella has announced. The duo will lead a new advanced AI research team at the company. Microsoft was the biggest investor in OpenAI with a 49% stake.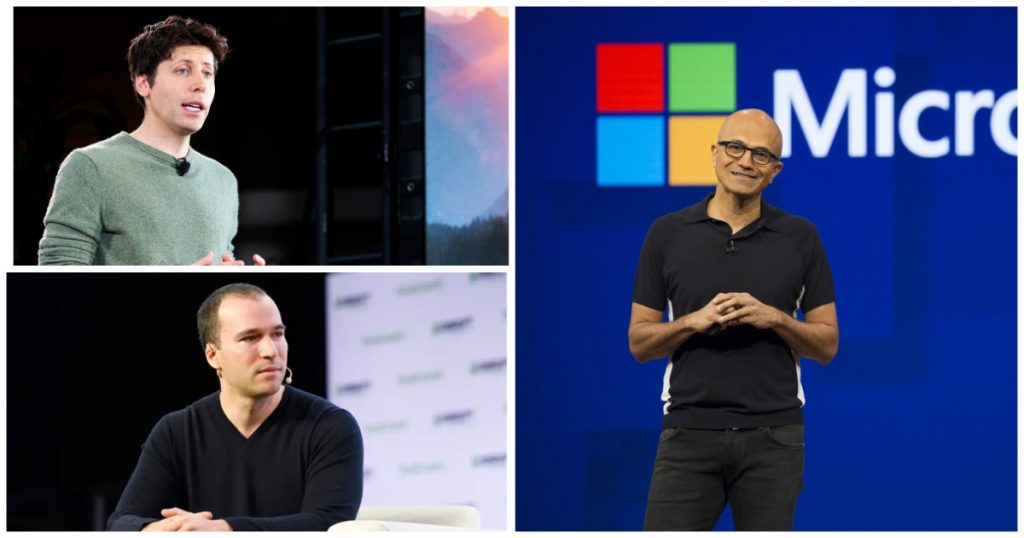 "We remain committed to our partnership with OpenAI and have confidence in our product roadmap, our ability to continue to innovate with everything we announced at Microsoft Ignite, and in continuing to support our customers and partners," Nadella posted on X. "We look forward to getting to know Emmett Shear and OAI's new leadership team and working with them. And we're extremely excited to share the news that Sam Altman and Greg Brockman, together with colleagues, will be joining Microsoft to lead a new advanced AI research team. We look forward to moving quickly to provide them with the resources needed for their success," he added.
Sam Altman also reacted to the development. "The mission continues," he posted.
"I'm super excited to have you join as CEO of this new group, Sam, setting a new pace for innovation," Nadella responded. "We've learned a lot over the years about how to give founders and innovators space to build independent identities and cultures within Microsoft, including GitHub, Mojang Studios, and LinkedIn, and I'm looking forward to having you do the same," he added.
This presents a confounding outcome at the world's hottest AI startup. Microsoft was the biggest investor in OpenAI, and owned nearly half of the company. OpenAI's board and Chief Scientist Ilya Sutskever had a disagreement with the company's CEO and President over the pace of developing AI technologies, and the safety guardrails that were required. The board eventually fired the CEO and President and installed Emmett Shear as the new CEO, while the previous CEO and President will now work at OpenAI's biggest investor.
This could lead to some friction at both companies. It's clear that the remaining OpenAI team will not see eye to eye with Sam Altman or Greg Brockman, but they'll now work for their biggest investor. Microsoft, too, will have to deal with a investee company whose remaining team might not be aligned with its values. Also, it remains to be seen if high-level executives like Sam Altman and Greg Brockman can function within a large company like Microsoft, where they might not have as much autonomy as they did at OpenAi. It's pretty combustible situation, but OpenAI's coup — and subsequent defections — are some of the biggest drama Silicon Valley has ever seen in its already-chequered history.