It's been an indifferent year for tech companies that have gone public the world over, and the founder of India's biggest brokerage feels that the pain might just be getting started.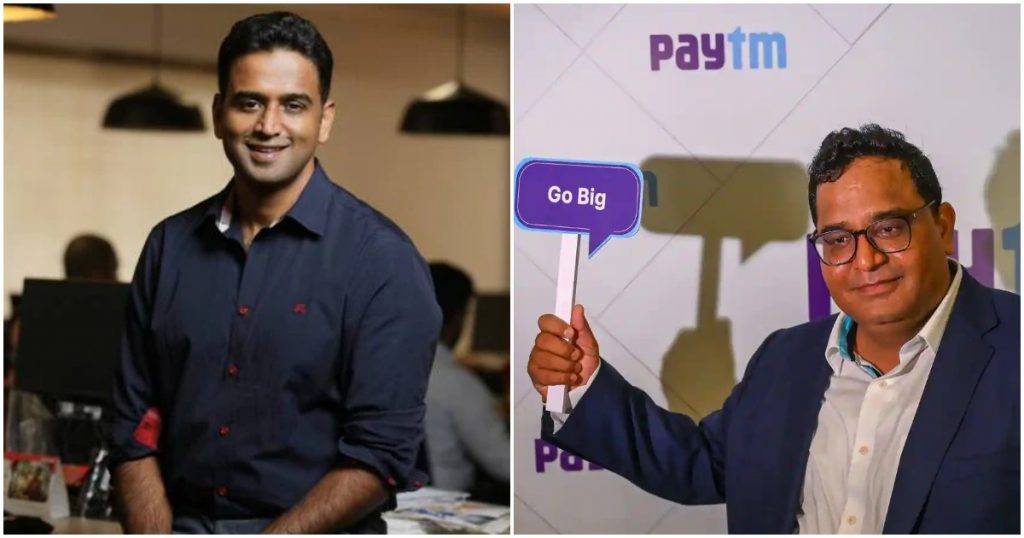 Zerodha CEO Nithin Kamath has said that the sharp drops in stock prices of new-age tech firms is "scary", and said that only a small percentage will "maybe" bounce back. Kamath didn't name specific companies, but this year has seen several tech companies underperform with their IPOs — Paytm had registered India's worst IPO since 2011, and currently trades nearly 40% below its IPO price. CarTrade has performed even worse, trading nearly 55% below its IPO price, and even Policybazaar's stock has fallen nearly 30% from its highs. This trend has repeated globally too — discount stock broking firm Robinhood has fallen 60% from its peak, Indian SaaS company Freshworks' stock has fallen 49%, and matchmaking app Bumble, taxi hailing app Grab, and ed-tech companies Coursera and Udemy have all fallen more than 30%.
"The sharp drops in stock prices of listed new-age tech companies across the world is quite scary," Zerodha CEO Nithin Kamath wrote on Twitter. "If history is a guide, only a small percentage of them will maybe bounce back," he added.
Kamath then spoke about how big drops in stock prices can impact companies and the morale of top leadership. "Companies when projecting growth should maybe prioritize lower volatility long term vs max short term gain. The net worth of the core teams in most new-age businesses is tied to ESOPs and hence valuations. Most, including the founders, suffer from anchoring bias. It doesn't matter how large the notional profits on stock holding, if price hits a peak & goes down, it feels like a loss," he wrote.
"Teams being distracted by large changes in their networth, especially sharp drops, can't be good for team morale & focus, & by extension the business. The more a company tries to talk price up in short term, the higher the odds of large drops & volatility in the long term," he added.
Kamath said that drops in valuations don't affect only public companies, but privately-traded companies too. "While it might seem like this isn't an issue in private companies, it is. If things change, drawdowns are usually large & sudden. So the risks & impact on the business can potentially be much larger than companies whose stock prices gradually decline on the exchanges." he said.
He then went on to say that companies should keep growth projections realistic. "When companies are mostly valued based on what they project, counterintuitively, it may be a good idea to talk down than talking up the price. Lower volatility in stock price is also maybe something companies should strive for, which is good for long term investors as well. As Amitabh Bachchan says in Sarkar, Nazdiki fayda dekhne se pehle, door ka nuksaan sochna chahiye (before looking at short-term profit, it's smart to think of long-term loss)," he concluded.
Kamath certainly seems to follow the conservative approach he espouses — when fintech companies were raising massive sums of money earlier this year, he'd said that it was the "stupidest" time to raise money. He'd said that the stock broking business depended heavily on the fortunes of the market, and the traction that companies see during bull-runs, when people are eager to invest, isn't sustained when the markets aren't performing quite as well. Zerodha has resolutely remained true to its frugal ideals, and has never spent money on ads, or raised external investment.
This, of course, is the diametrically opposite to the strategy of most new-age tech companies, which raise large sums of money, and then heavily advertise their services to acquire users. These companies make losses for several years, but hope that the users they've acquired will eventually help them make money in the long run. It remains to be seen whether these companies can make good on their promises and projections, but for now, the CEO of one of India's top brokerages seems to remain skeptical.