Amazon and Flipkart had thus far been reconciling themselves with a massive Indian player having joined the e-commerce fray — JioMart, it is becoming increasingly apparent, will take both companies head on. But Amazon and Flipkart might have another huge Indian player to contend with.
The Tata group is poised to launch a "super app" by December or early next year, FT reported. The super app will provide food and grocery ordering, fashion and lifestyle, consumer durables, insurance and financial services, healthcare and bill payments. "It will be a super app, a lot of apps in apps and so on . . . We have a very big opportunity," said Tata Sons Chairman N Chandrasekaran. "The Tata Group, depending upon how you count, touches several hundred millions of consumers in India, if you take consumers who are walking in everyday into a Tata facility … How do we give a simple online experience connecting all of this, and at the same time a beautiful omnichannel experience? . . . That is the vision," he added.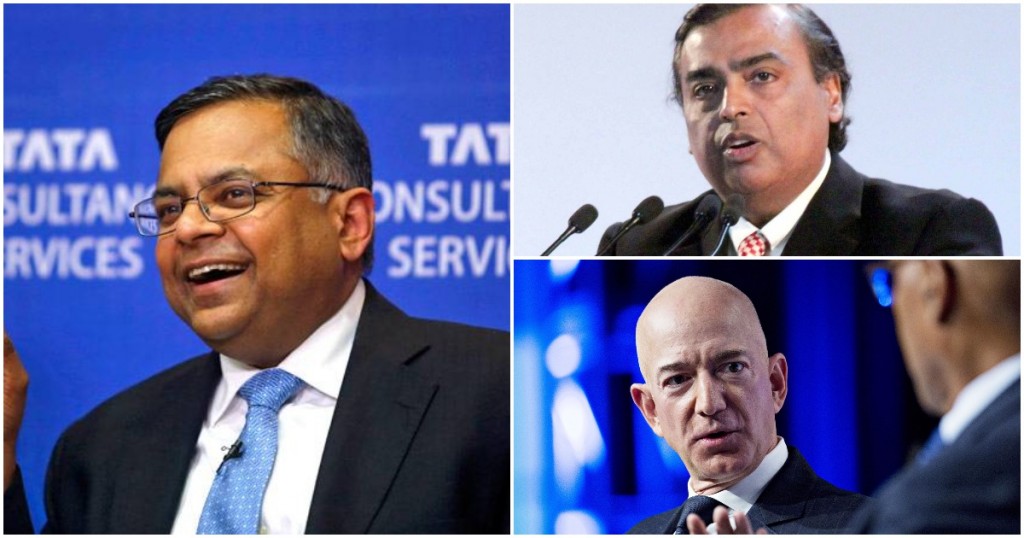 That sounds suspiciously similar to what Reliance had done — Reliance already had several customer touchpoints through Reliance Retail, Reliance Digital and its other brands. Over the last few years, it had also acquired a digital footprint in Jio, and then proceeded to launch JioMart. The Tata Group has a similar profile — it has digital arms in Tata CliQ and Croma, brands like Tanishq and Voltas, and even consumer products like Tata Salt, Tata Coffee and Starbucks. With third-party partnerships, it can tie its products into a digital offering, and create an interesting new vertical. Like Reliance, the Tata Group has no shortage of cash if it really has its heart set on building an e-commerce offering, and quickly build a formidable competitor.
But its digital launch might not be as smooth as Reliance's — apart from acquiring nearly 400 subscribers through Jio, Reliance had also been quietly acquiring digital startups before it eventually launched JioMart. It had acquired Mumbai-based fashion commerce company Fynd, chatbot company Haptik, and Hyderabad-based NowFloats, which brought small mom-and-pop businesses online. The experience of dealing with these startups could've likely proved invaluable as it launched its own digital offering. 
If Tata follows Reliance's playbook, it too might end up acquiring a few Indian startups by the time its super-app launches. But what appears to have motivated Tata Group's move into the space might just be FOMO — all estimates indicate that e-commerce will eat up a major share of retail going forward, and traditional brick-and-mortar businesses are trying to go digital to not lose their share of the pie. This is what seems to have motivated Reliance's massive move with JioMart — and if Tata's super-app ambitions are any indication, it appears to be making a major push along the same lines.