It's not only large Indian conglomerates who're snapping up companies in the healthcare space — brand new startups are doing it too.
Newly-minted unicorn PharmEasy has acquired a majority stake in diagnostics chain Thyrocare for Rs. 4,546 crore. PharmEasy announced the "signing of definitive documents to acquire 66.1 percent stake in Thyrocare from Dr A Velumani and affiliates at a price of Rs 1,300 per share aggregating to Rs 4,546 crore", as per a statement. Thyrocare had listed on the Indian stock markets in 2016, and this is the first instance of an Indian startup acquiring a listed company.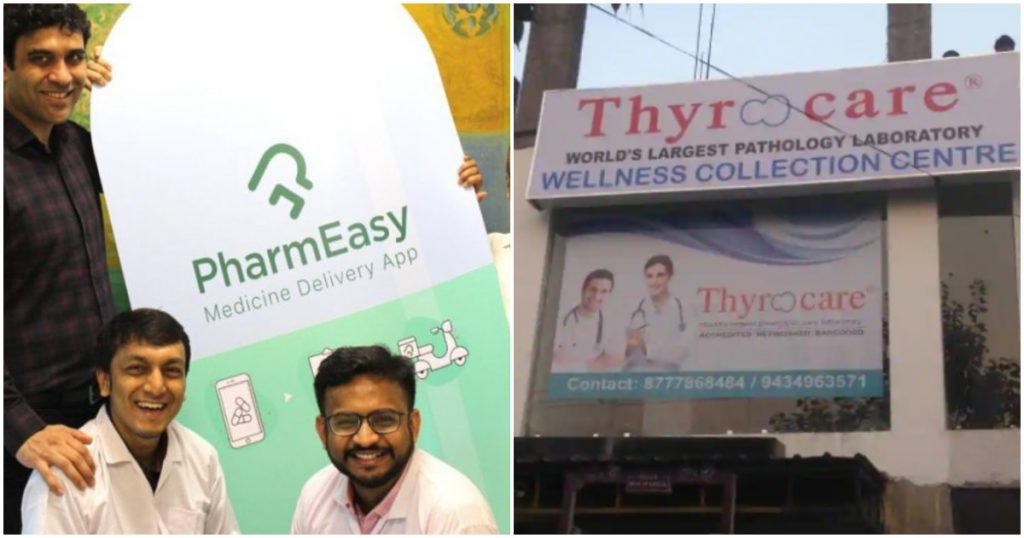 "We are delighted to be partnering Thyrocare," said PharmEasy CEO Siddharth Shah. "We will provide world-class customer experience in diagnostics, rivaling our pharmacy experience by leveraging technology, and building on top of the massive scale and truly pan-India presence of Thyrocare. It is our aim to deliver all outpatient healthcare products & services to every Indian within 24 hours," he added.
"I am excited about this relationship, unique of its kind in Indian Healthcare Industry," said A Velumani, Chairman & MD of Thyrocare. "The unique reach and strength of Thyrocare in Diagnostics blended with the young and dynamic team of PharmEasy will bring in better healthcare solutions for common man nationwide," said A Velumani, Chairman & MD of Thyrocare," he added.
Thyrocare is one of the most recognizable names in India's diagnostics space. The company was founded in 1996 by former Bhabha Atomic Research Center (BARC) scientist A. Velumani. Its first lab was set up in Byculla in Mumbai, and the company initially focused on thyroid tests in India. Thyrocare grew through a franchise model, and raised its first private equity funding of Rs. 188 crore in 2010 in exchange for a 30% stake. Thyrocare now has 1,122 outlets and collection centers across India and parts of Nepal, Bangladesh and the Middle East.
PharmEasy, for its part, was founded just six years ago. The company has raised $671 million (Rs. 4,200 crore) so far, and became a unicorn in April this year, with a valuation of $1.5 billion. There has been considerable merger and acquisition activity in the pharmaceutical space in India — Reliance had earlier acquired a majority stake in Netmeds, and the Tata Group had acquired a majority stake in 1mg.
But PharmEasy acquiring a 25-year-old listed company is yet another sign of the growing maturity of the Indian startup ecosystem. The ecosystem had been enthused earlier this year with the creation of 15 unicorns, and the IPO announcements of several startups including Paytm and Zomato. And with a brand new unicorn now having acquired a listed company for the first time, India's startup ecosystem has added yet another feather in its cap in 2021.