India's decade-long ride hailing wars — which saw Uber and Ola slug it out for supremacy with price cuts, accusations of sabotage, and even court cases — might just end in a draw.
Uber and Ola have held talks for a merger, ET reports. ET reported that Ola CEO Bhavish Aggarwal was in San Francisco to discuss a possible deal with Uber executives. ET reported that with Uber and Ola struggling to grow their businesses in India, Softbank, which is a common investor in both companies, is pushing for the deal.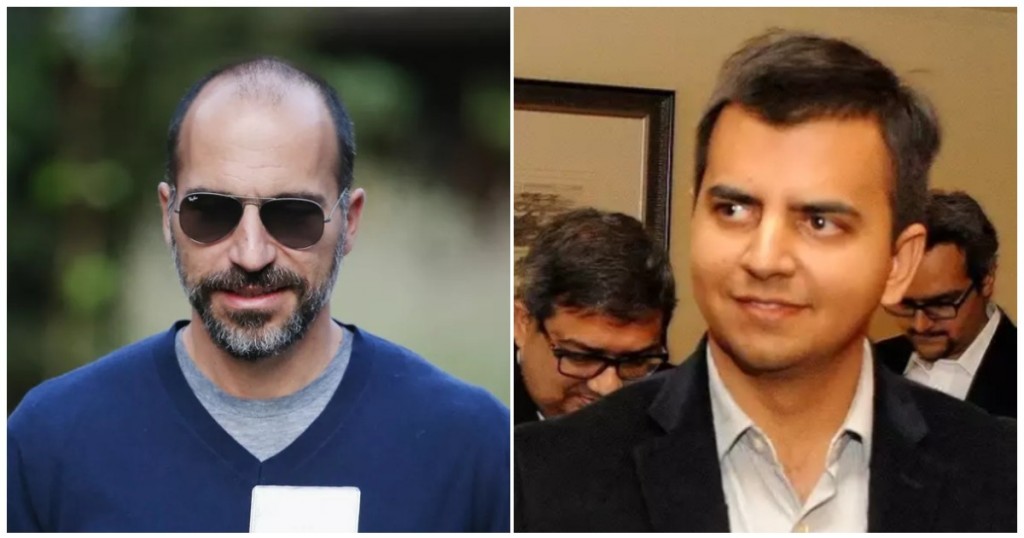 Ola, however, denied talks of a merger. "Absolute rubbish. We're very profitable and growing well," Ola CEO Bhavish Aggarwal tweeted, reacting to the report. But interestingly, he only strongly denied the possibility of a merger, and hinted that Ola would be willing to acquire Uber. "If some other companies want to exit their business from India they are welcome to! We will never merge," he added.
Uber, too, denied the report. "That report is inaccurate. We are not, nor have we been, in merger talks with Ola," Uber said in a statement.
But this isn't the first time that a deal of this nature has been reported. Just last month, Bloomberg had reported that Uber and explored the possibility of selling its India business, which Uber had then denied. Bloomberg had said that the two companies had "suspended discussions after tech startup valuations cratered." All the way back in 2018, Business Standard had reported that Uber and Ola were in talks for a merger, which was being pushed through by their common investor Softbank.
And it isn't as though Uber hasn't sold its businesses in other markets. Uber has sold its China business to Didi, its South East Asia business to Grab, and its Russia business to Yandex. In India, Uber had sold its Uber Eats business to Zomato, and exited the food delivery space.
And this could be a good time for both Uber and Ola to explore consolidation in the Indian ride-hailing space. The ride hailing market had been battered during the coronavirus pandemic, and hasn't fully recovered — with many people still working from home, demand for cabs is possibly lower than it was before the pandemic. This appears to have led to fewer cabs being on roads, which in turn has made it harder for consumers to find cabs — there are a plethora of complaints on social media platforms about drivers refusing to accept rides, or only accepting rides where riders pay in cash.
If remote work does continue even after the pandemic, there will likely be lesser demand for Uber-Ola rides than what the two companies would've initially estimated, and could result in downward pressure on valuations for both companies. Uber has been looking to trim the fat by exiting from unprofitable businesses abroad, while Ola has been similarly been exiting from unviable categories in India, including Ola Cars and Ola Dash, and a merger could suit both parties. The merger will also be egged on by Softbank, which has been finding itself in the unenviable position of seeing two of its investee companies burn its cash to gain market-share at the expense of the other.
But even if Ola, Uber, and Softbank can somehow all agree on a merger, there will be another obstacle to be surmounted — the Competition Commission of India. Uber and Ola run a near-duopoly in the Indian ride-hailing space, and CCI will look askance at the formation of a new entity that could have monopoly power over the entire sector. There might be a long way to go for this deal to actually come into effect, but with several reports from diverse news outlets now reporting the exact same thing, it's perhaps certain that Uber and Ola are indeed discussing possibilities to join forces — in one form or another.