The funding winter might be here, and most startups might be laying off employees, but the Zerodha juggernaut seems to roll merrily on.
Zerodha has nearly doubled its net profit to Rs. 2,094 crore in FY22. This was on the back of a surge in its revenues, which rose 82% from Rs. 2,729 crore in FY21 to Rs. 4,964 crore in FY22. Zerodha's expenses rose by a more sedate 72% from Rs. 1,260 crore in FY21 to Rs. 2,164 crore in FY22. This meant its net profits rose 87% from Rs. 1,122 crore in FY21 to Rs. 2,094 crore this year.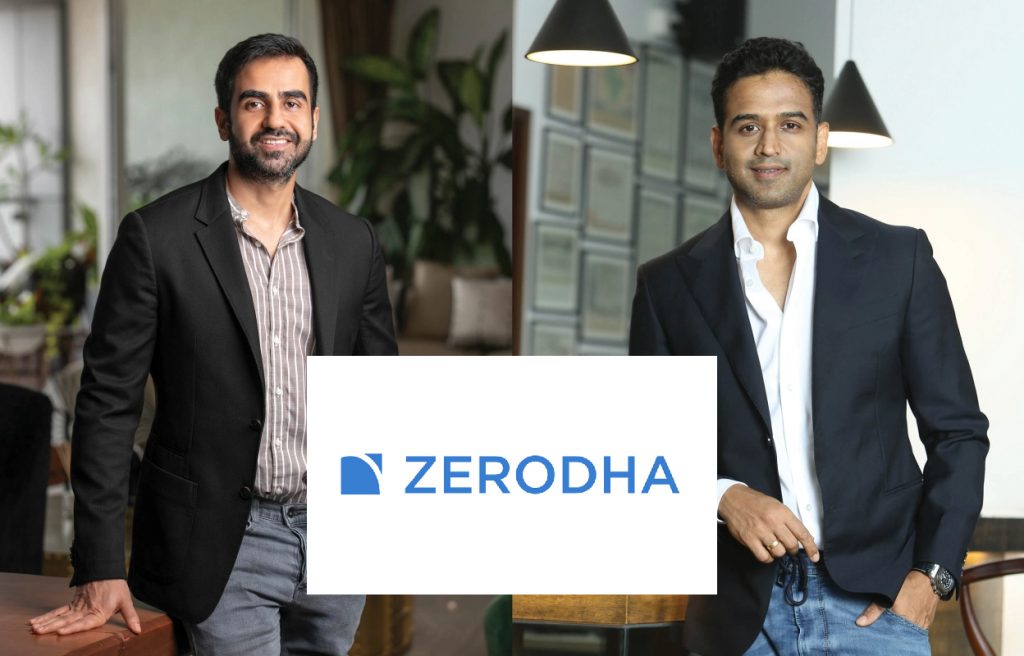 Zerodha is one of the handful of Indian startups which manage to make profits. Zerodha has been profitable since its inception, and its profits have ballooned in recent years. In FY20, Zerodha had reported profits of Rs. 424 crore, which nearly tripled to Rs. 1,122 crore in FY21. This year, the company managed to double its profit to Rs. 2,094 crore. This is the highest profit ever recorded by an Indian internet startup, higher than the Rs. 1,918 crore profit that SaaS firm Zoho had registered in FY21.
While registering the highest annual profit ever recorded by an Indian internet firm might be cause for celebration, Zerodha CEO Nikhil Kamath was his usual measured self. "I think most people don't appreciate just how cyclical broking is..at or near the top of every bull market, brokerage firms seem like businesses that can do well and generate cash forever. But this isn't true. Our business performance is highly correlated to the markets (high beta) and volatility. The financials turn around as soon as the bull market plateaus or markets trend down," he wrote in a blogpost following the results. "We think we will be unable to match the current revenues and profitability from the next financial year for a few more years," he added.
It's not every day that a CEO goes out and says that his company's stupendous growth might not continue in the years going forward, but Zerodha has never been a conventional company. It has never raised external money, so it doesn't have any VCs or investors to impress with high growth projections. Zerodha also doesn't spend money on marketing, which means that it's able to keep its expenses within check, and consistently register profits. And its focus on sustainable growth and long-term thinking seems to have worked — even as the rest of the startup ecosystem, which had looked to turbocharge their growth with VC dollars, is now struggling to raise their next funding round, Zerodha has gone ahead and posted the highest ever startup by an internet company. The fable of the hare and the tortoise has many parallels, but it appears to have played out in real time in India's startup ecosystem.