There's no shortage of players in India's grocery space, and IPO-bound Zomato is about to be added to the list.
Weeks after investing $100 million (Rs. 750 crore) in Grofers, Zomato has said that it'll be adding a grocery delivery option on its own app. "Online grocery is a large opportunity in India," the company told CNBC TV-18. Zomato's app is currently used primarily to look up restaurant menus and order food online.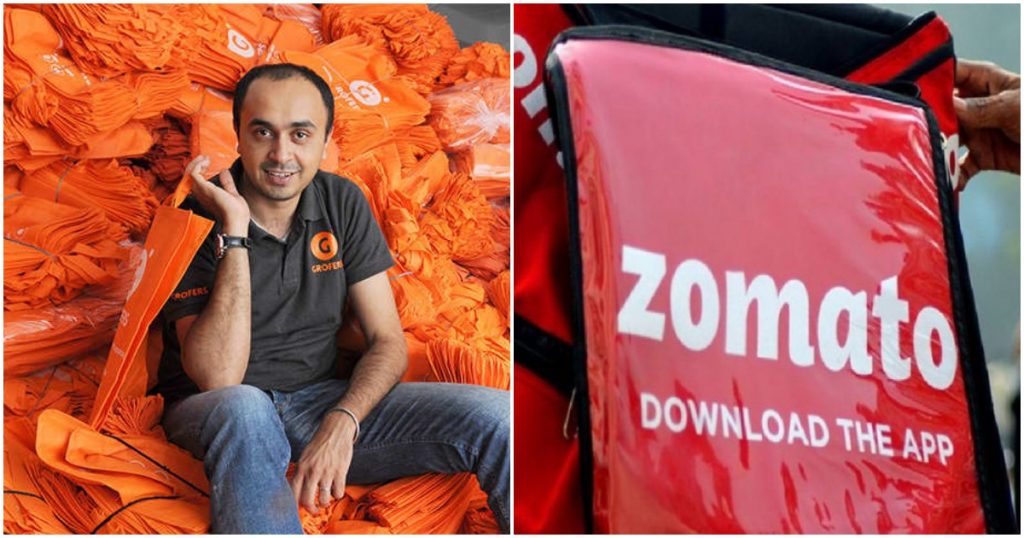 The announcement makes it clear that Zomato pouring in $100 million into Grofers wasn't just a financial investment, but also a strategic one. It's still unknown how Zomato's grocery delivery play will operate, but the timing of the announcement indicates that Zomato will use Grofers' systems for its grocery delivery orders. Going forward, Zomato might even integrate its systems with those of Grofers', and also integrate delivery fleets, which could unlock efficiencies — Zomato's delivery fleets are busy during mealtimes and relatively free otherwise, and can be used to make grocery deliveries outside of peak food ordering hours.
Grocery delivery has emerged as a fulcrum around which many companies are building their e-commerce businesses. Reliance had started off its e-commerce arm of JioMart by selling groceries on the paltform, and has gradually moved to other items. The Tata Group had acquired Big Basket as the first step towards building its e-commerce app, and such had been the importance of the grocery delivery company to its plants that it had reportedly delayed its super-app launch as it waited for the Competition Commission of India to give its nod to the deal. Grocery delivery orders valuable for app companies because they are high-freqency and can bring customers to the app several times a month; these customers can then be persuaded to make other higher-margin transactions on the same app.
Zomato already has a fairly high-frequency use case within its app — several people in metros already order food several times a month, and adding grocery delivery on to that can have a positive impact on both verticals. On the other hand, Zomato's previous grocery delivery experiments haven't exactly been massive successes — last year, Zomato had begun selling groceries through its app during the lockdowns, but had withdrawn the service within a few months. Also, India's grocery delivery space is exceedingly competitive, with deep-pocketed companies including Tata group's Big Basket, Amazon, Flipkart, and JioMart all in the fray. Zomato, though, seems to have bet $100 million into a grocery delivery company as well, and time will tell how it fares against its more established competitors.