Last year, Zomato had begun delivering iconic dishes across cities through InterCity legends, but it's also focusing on food at the other end of the spectrum.
Zomato has said it will deliver "fresh home-style meals" to users under a new service called Zomato Everyday. "Zomato Everyday will bring you closer to home by serving you meals that make you feel at home. Eating well does not have to be expensive or time-consuming," Zomato said in a blogpost. Zomato Everyday is currently being piloted in select areas of Gurgaon.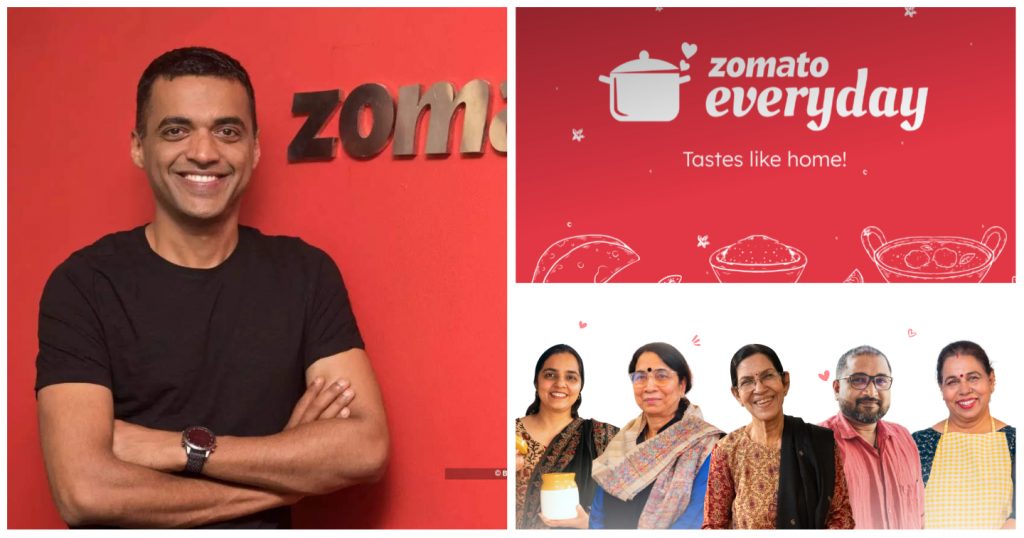 Zomato says its food partners will collaborate with the home-chefs, who will design each recipe. "By using only the finest ingredients, the food not only tastes delicious, but every dish is of the highest quality," Zomato claims. Zomato Everyday dishes can be ordered through Zomato's app like other food orders.
There is likely demand for such a service — Zomato is used by plenty of students and young people who're staying away from home, and they order frequently from food delivery apps. However, ordering in every day isn't easy on the wallet, and there's growing awareness around health, which could dissuade people from regularly ordering from restaurants. Zomato Everyday could fill that gap, but delivering home-style food at affordable prices.
This, however, isn't Zomato's first attempt at the home-food space. In 2017, Zomato had invested in Hyderabad-based Tinmen, which connected home chefs with customers, and delivered food on an everyday basis. But the model didn't quite work out, and Tinmen shut down in 2019.
Zomato's latest attempt at the same space, Zomato Everyday, is similar, but has a crucial difference — while Tinmen served food which was actually cooked by home chefs in their own kitchens, it appears that home chefs will only design the recipes at Zomato Everyday, but the food will be prepared by Zomato's partners. While this will allow Zomato economies of scale in preparing and delivering food, the food might not actually end up being home-style, which can put off some customers.
But it's crucial for Zomato to enter new segments, and Zomato Everyday could help with that. The pace of growth of Zomato's food delivery business has significantly slowed over the years, and Zomato recently exited from 225 small cities. This suggests that there might not be enough headroom for Zomato to grow its core offering, and initiatives like Intercity Legends and Zomato Everyday could help the company find new customers with fresh use-cases. Neither Swiggy not Zomato have yet cracked the home-style food model, but Zomato appears to be giving the space another shot with a brand new service.