The tremors of Jio's entry into the telecom space in 2016 are still being felt across the industry.
Airtel's profit has dropped 73% to just Rs. 97 crore for the quarter ended June 2018. Over the same period last year, Airtel's profit had been Rs. 367 crore. Airtel's revenues fell too, down 9% from Rs. 21,954 crore to Rs. 20,080 crore. While a 73% fall in profit looks dire, analysts had estimated that Airtel would fare even worse — street estimates had said that Airtel would report a loss of  Rs. 308 crore this quarter.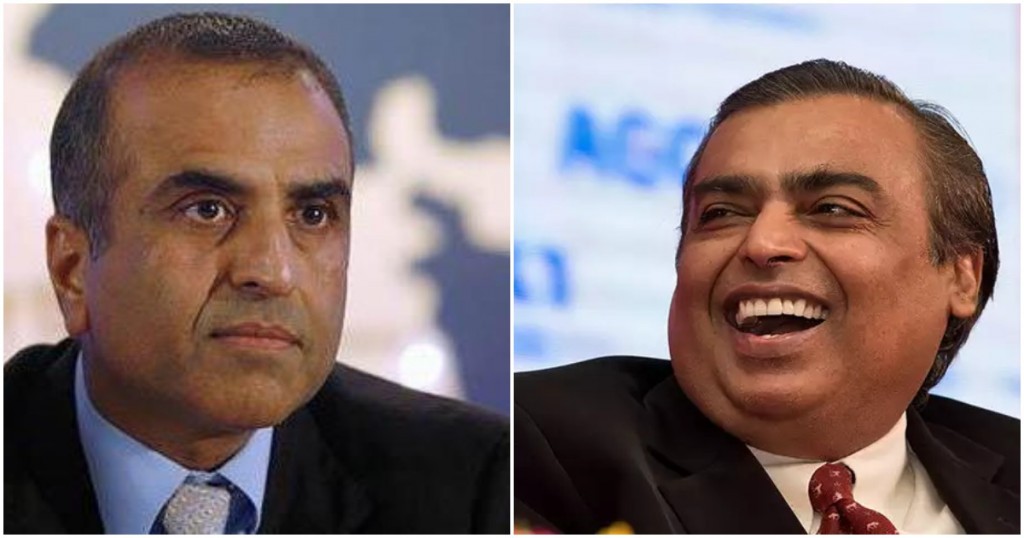 "Our investments have led to some opex (operational expenses) headwinds in this quarter, but we remain focused on structural cost containment through our War on Waste program," said Gopal Vittal, MD and CEO, India & South Asia for Airtel. "With consolidation largely done, the secular opportunity of the Indian telecom market continues to excite us and we remain committed to offer best-in-class services to all consumers." 
Airtel might be hinting that the worst is behind it, but Jio's dirt cheap data plans have hit the company's bottom line particularly hard. In the 4th quarter of 2017-18, Airtel had reported its first ever quarterly loss in 15 years, netting a loss of Rs. 652 crore. To make matters worse, Jio seems to be thriving, in spite of having initiated the pricing wars. In the last quarter of 2017, Jio had announced a profit of Rs. 504 crore; the following quarter, it did even better,  announcing a profit of Rs. 510 crore.
Airtel isn't the only company that's been affected by Jio's pricing wars. Since its entry, smaller players like Aircel and Reliance Communications have chosen to bow out, finding themselves unable to compete with companies with deeper pockets. Other players have chosen to gang up against Reliance — Idea and Vodafone have announced their merger, and the combined entity is expected to become the largest player in India's telecom space.
But while this upheaval has sent companies scurrying to compete, it's also meant that the Indian consumer now has access to exponentially cheaper telecom services. Thanks to Jio's maneuvers, voice calling is virtually free now on most operators now, while data plans are faster and more plentiful than ever before. Before Jio's entry in 2016, a 100 MB data plan could cost upwards of Rs. 100; now virtually every operator provides more than a GB a day for an entire month for around the same price. It remains to be seen how the telecom space will reorganize after Jio's onslaught, but no matter who ends up coming on top, the eventual winner might just end up being the Indian consumer.