Reliance and Amazon might still be battling out in courts over the future of Future Retail, but Reliance already appears to have had its way on the ground.
Reliance has stunned Amazon by taking over hundreds of Future Retail stores in what seems to be a midnight coup. Over the last week, Reliance has quietly taken control of nearly 200 Future Retail and Lifestyle stores after they failed to clear their dues. The takeover began on 25th February when Reliance's staff began arriving in Future Group stores. Many in even Future Group's management were unaware of the plans as store employees from all over the country frantically began to call when Reliance's takeover began, Reuters reports.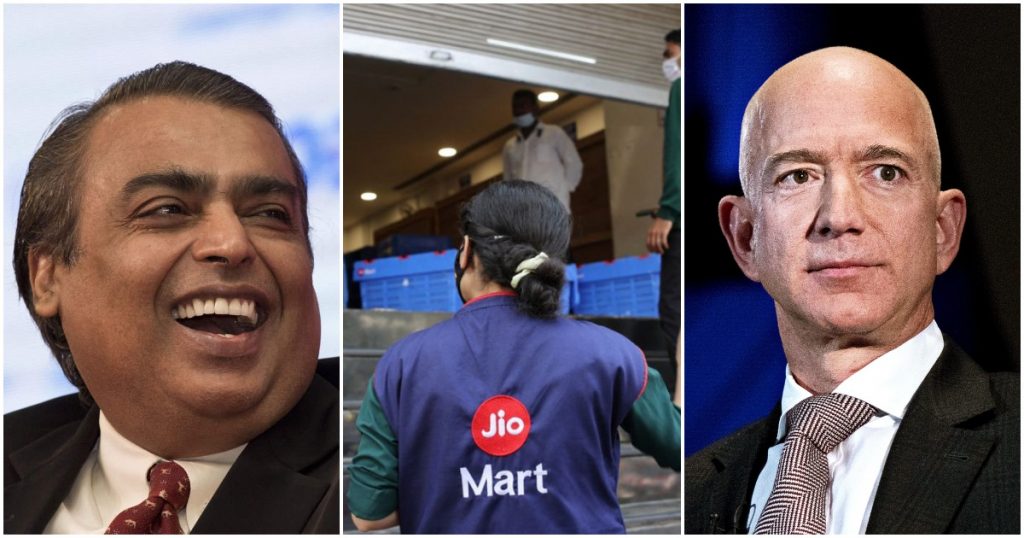 "It was tense, everybody was panicking. We didn't know who they were. They wanted access and seniors didn't know about it," a New Delhi Big Bazaar store employee said, describing what happened around 8 p.m. that day. At some stores, announcements were made for customers to leave as Reliance seized control, and at others, Future employees arriving for work the next morning were asked to go back home with no explanation.
Reliance has, over the last week, taken control of operations of some 200 Big Bazaar stores and has plans to seize another 250 of Future's retail outlets. Reliance appears to be justifying its takeover because of the unpaid dues of the Future Group. "An evaluation of 250-300 stores is currently under way, following which they will be moved to Reliance Retail. This is being done on a war-footing, and hopefully it will be completed within a month or so," a source told Financial Express.
Reliance appears to have been quietly preparing for this takeover for a while — even as the legal proceedings were on, over the last few months, Reliance had assumed many of the leases held by the cash-strapped Future Group. By controlling the leases, Reliance can technically control many of the stores which were being run under the Future Group brand.
Amazon appears to have been completely blindsided by these moves. "What will Amazon fight for now?" said a source close to the U.S. company with knowledge of the legal dispute. "The shops are gone," they added. "If anybody should have seen this coming, it should have been Amazon and they should have prepared against it. Clearly, they didn't," said Devangshu Dutta of retail consultancy Third Eyesight.
The dispute had first surfaced in late 2020, when Amazon had sent a legal notice to the promoters of the Future Group for allegedly breaching a non-compete contract over its deal with Reliance. In August 2019, Amazon had acquired a 49 percent stake in Future Coupons, a Future Group entity. Future Coupons in turn owned a 7.3 percent stake in Future Retail, giving Amazon an indirect stake in Future Retail. Exactly a year later, Reliance had acquired Future Group's retail & wholesale, logistics & warehousing business for Rs. 24,713 crore. A protracted legal battle between Amazon and Reliance had then followed for the control of the Future Group. Last December, it had appeared that the Reliance was gaining the upper hand, after the Competition Commission of India had found Amazon's deal with Future Group invalid and fined it Rs. 200 crore.
But even as the matter is still being fought in the courts, Reliance can now negotiate from a position of advantage — it already physically controls many of the stores that are in dispute. Amazon might be the world's largest e-commerce company, and Jeff Bezos might once have been the world's richest man, but they're realizing that there are business lessons to be learnt from their tussle in India with the Reliance Group