Jeff Bezos and Elon Musk are both entrepreneurs, they both run technology companies, the they're respectively the richest and the second richest men in the world. But as is becoming increasingly apparent, they are no great fans of one another.
Elon Musk has hinted that Jeff Bezos is running a campaign against him and Tesla after Washington Post, which was purchased by Bezos for $250 million in 2013, wrote an article critical of Tesla and Elon Musk. When asked for comment by Washington Post's reporters, Musk simply replied "Give my regards to your puppet master." This was published as Musk's official response in the paper.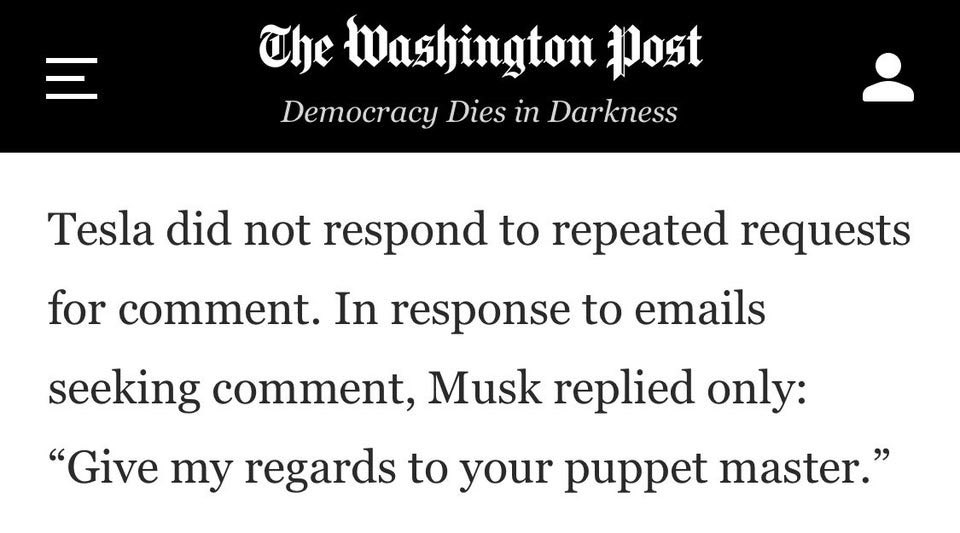 The Washington Post story was titled "Elon Musk moved to Texas and embraced celebrity. Can Tesla run on autopilot?," and hinted that Musk wasn't as involved with Tesla's operations as before. The article said that other demands on Musk's time – including his travel schedule, personal life, and focus on SpaceX — is leading him to spend less time with Tesla, and claimed that his management decisions had been coming under criticism.
Musk, however, replied to the reporter hinting that the article was motivated by Washington Post's owner Jeff Bezos. Over the last few months, Bezos and Musk have been fighting out over the title of the richest man in the world. Last month, Musk had dethroned Bezos after a surge in the price of Tesla shares, but Bezos had wrested back the title three weeks later.
This isn't the first time that Musk and Bezos appear to have locked horns in public. Musk had recently called Bezos a copycat after Amazon had acquired a self driving car company, something Tesla is heavily involved in. Musk has also previously said that Amazon is a monopoly, and called for it to be broken up.
Jeff Bezos, for his part, has seemed to mock Musk's eventual goal of sending people to Mars, describing the idea as "un-motivating". "Go live on the top of Mount Everest for a year first and see if you like it, because it's a garden paradise compared to Mars," Bezos had said in 2019. Bezos, like Musk, also has his own space company called Blue Origin, that in some aspects could be thought to compete with SpaceX. And with Musk now seeming to allege that Bezos is using his paper to run hit pieces against him, the rivalry between the two richest men in the world is appears to be getting ever more intense.