Elon Musk's stay at the top of the list of the world's richest people has been brief — for now.
Jeff Bezos is once again the richest man in the world, three weeks after Elon Musk had claimed the title after an extraordinary rally in Tesla shares. Tesla's shares, however, slid 2.4% yesterday, pulling down Elon Musk's net worth by $3.9 billion. This allowed Bezos to zip past him and once again become the world's richest man. As of now, Jeff Bezos is worth $191.2 billion, or $955 million more than Musk.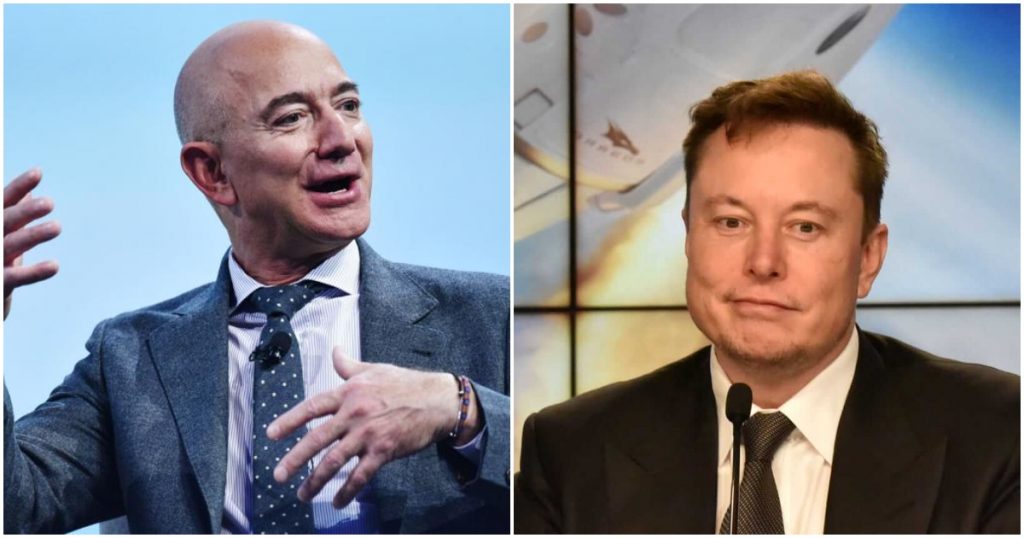 The title is something Bezos is used to — he's been the world's richest man since 2017, when he'd passed Bill Gates, and had remained at pole position ever since, before being pipped by Musk. In 2018, he'd become the richest man in recent history when his net worth had soared past $150 billion; last August, he'd become the first person in history to see their wealth surge above $200 billion.
But even as he's reclaimed the title of the world's richest person, Bezos is stepping back. Just two weeks ago, he'd announced he was stepping down as Amazon CEO after 27 years in charge, and would become the company's Executive Chairman. He has said he would focus his energies and attention on new products and early initiatives, including his space travel company, which competes with Elon Musk's SpaceX.
Elon Musk, though, will keep chugging along. He'd been blasé when he'd received news that he'd become the richest man in the world, merely commenting: "How strange. Now time to get back to work." He's in the meantime been bullish on bitcoin, and got Tesla to buy $1 billion dollars worth of the cryptocurrency. He's also been promoting the joke Dogecoin cryptocurrency, and is widely thought to be behind its stratospheric rise in price. And with Tesla, SpaceX, Neuralink and his other initiatives keeping him busy, Musk wouldn't likely lose too much sleep over losing the title he'd briefly held for 3 weeks.