Whether you're a startup or an established company, whether you're in retail or e-commerce, or whether you're Indian or a foreign multinational, it isn't easy to make money in India.
Ikea India has has registered a loss of Rs. 720 crore in the financial year ended March 2020. This is a 5% increase over its loss of Rs. 685 crore for the year that had ended in March 2019. Ikea, however, managed to grow its revenues: its revenues in FY2020 were Rs. 665 crore, up 63% from revenues of Rs. 343 crore in FY2019.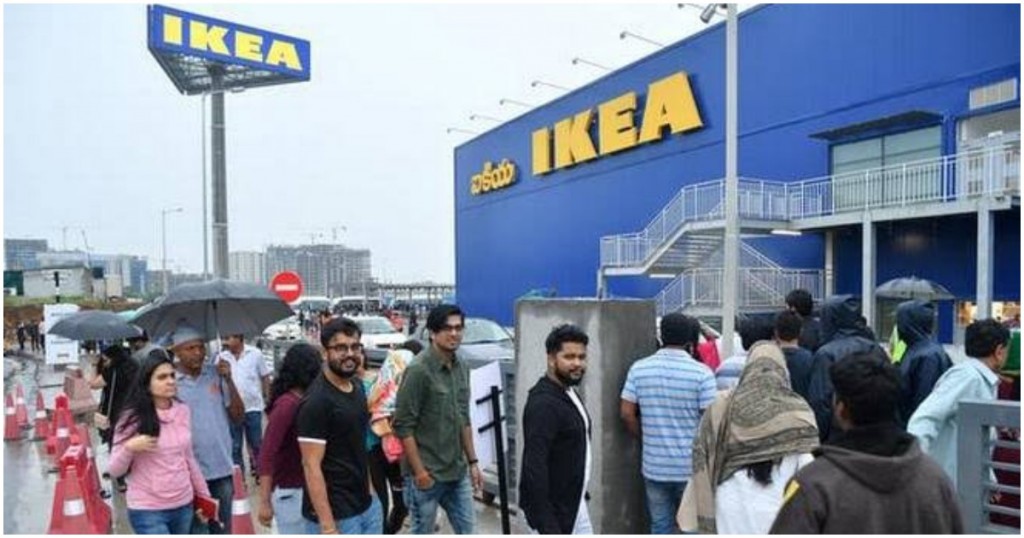 "India is an important market for IKEA. We are here in India for the long term. We are in the initial years of operations in the country where we are investing in our priority markets to offer customers an omnichannel experience," said IKEA India CFO Preet Dhupar. "We are focussed on reaching the many people in our key markets with products and solutions that are affordable, sustainable, follow the best quality standards and relevant to their life at home," she added.
Even though Ikea's current annual losses stand at Rs. 720 crore, the company had got off to a dream start in India. When its Hyderabad outlet had opened in August 2018, customers had queued up for hours to be able to visit the store. Such was the interest of shoppers that there had been reports of people driving from nearby cities to Hyderabad, just to be able to shop at Ikea. The store had created records too — the store had earned Rs. 400 crore in its first seven months, which was a record for any retail store in India.
The company saw a similar response for its latest store in Navi Mumbai, which opened just this month. Because of Covid restrictions, Ikea had created an online registration process for shoppers to be able to visit, and the list had been full for two weeks when the store had opened.
Ikea, however, doesn't seem to still be making money from its India operations. To the company's credit, though, it has been expanding, and it's possible that its expenses are towards opening up new stores. But Ikea's experience in India shows how hard it is to set up a new business in the country — even if you're an established brand, and have customers queueing up outside your stores to be able to buy your products, it can take years to finally make money.