JioCinema had started off IPL 2023 with a bang — the company had claimed that it had garnered more views in the first IPL weekend than the entire previous 2022 season put together. It has now ended IPL 2023 with an even bigger bang.
JioCinema has broken the world record for most concurrent viewers for any live-streamed event. At the 19.4 over mark in the first innings of the IPL final, an astonishing 3.2 crore people were simultaneously watching the broadcast. This broke Hotstar's previous record of having 2.53 crore simultaneous viewers during the India-New Zealand World Cup semifinal in 2019.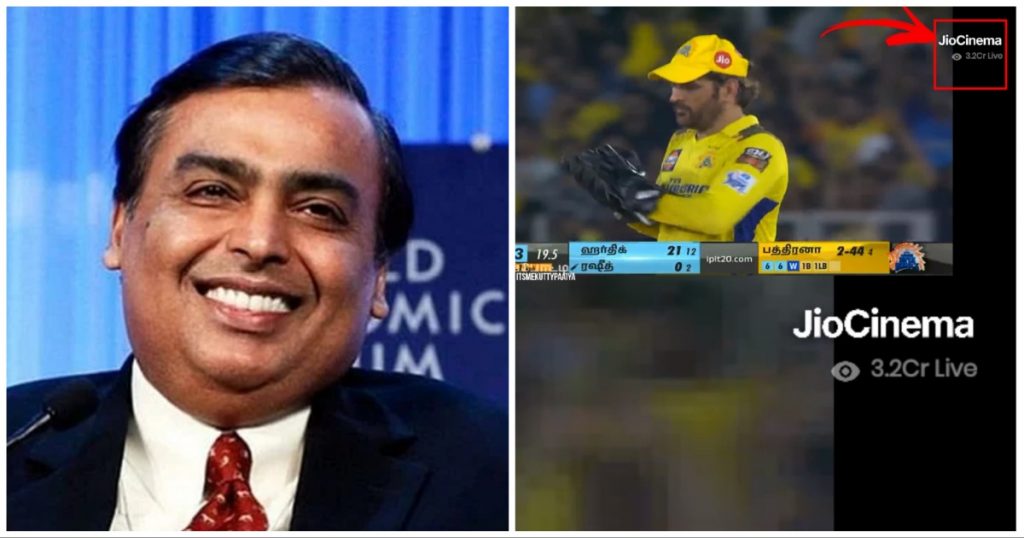 Having 3.2 crore simultaneous viewers will be a bit of a win for JioStar, which was initially criticized for its glitchy coverage both for the opening games of the FIFA World Cup and even this year's IPL. The streaming platform, though, appears to have quickly fixed its technical woes, and has now gone into unchartered territory in terms of number of simultaneous viewers for any live event.
It was widely expected that JioCinema would garner record viewership for this year's IPL. Unlike Hotstar, which charged between Rs. 349 and Rs. 999 for access to the IPL telecast, JioCinema had streamed the entire tournament for free. JioCinema had pulled out all stops to get as many viewers as possible — it had streamed the telecast in 12 languages, with newer languages like Punjabi and Bhojpuri also in the mix. Jio had attempted to remove all possible friction from getting people to watch the events, and didn't even require a login for people to watch the telecast.
All this appears to have paid off, with 28 percent more people tuning into the IPL 2023 final than had watched the 2019 World Cup semi-final which had featured India. Even more impressively, JioCinema appears to have managed the record load well with no major reports of outages or glitches. JioCinema has some big plans for the platform — it has acquired HBO's and NBCUniversal's content library for India, and is going to spend an additional Rs. 2,000 to create original shows and movies. And with a world-record viewership behind it, JioCinema has sounded the bugle for Netflix, Amazon Prime and Hotstar, and these rival streaming platforms would do well to listen.