Reliance had upturned India's telecom space with a big gambit through Jio, and it's looking to similarly make a splash in the broadcast world.
Reliance will stream the IPL for free after paying $2.7 billion (Rs. 21,600 crore) for its telecast rights. The IPL will be streamed for free on Reliance's JioCinema platform this year. Reliance had earlier outbid Disney+Hotstar and snagged IPL's digital streaming rights for $2.7 billion.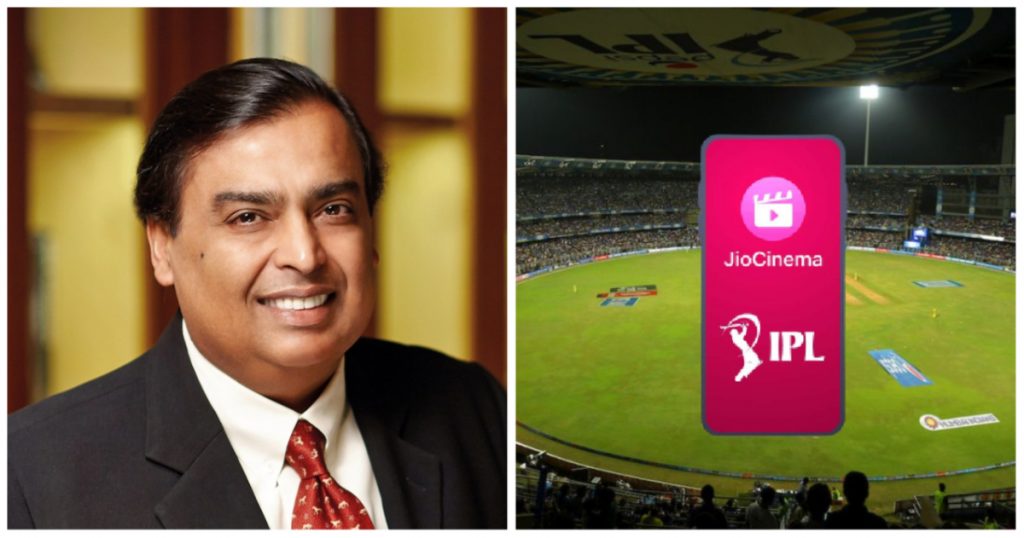 "We're trying to build a sports business that delights the Indian consumer and provides the largest aggregation of viewers," said Viacom18 Media CEO (Sports) Anil Jayraj. "We're actually trying to access anybody who has an internet-enabled device. This year, we want to do it without any cost or any charge so that we can get the maximum number of users and advertisers can have the choice of audience they want to target," he added.
This is a departure from how things were run so far — Disney+Hotstar had charged an annual fee to access their platform, and users who wanted to watch the IPL online had no choice but to subscribe to its services. Jio, however, will stream the IPL for free for anyone with an internet connection, in spite of having outbid Disney+Hotstar in acquiring the rights. Reliance has already tested out its JioCinema platform by streaming the FIFA World Cup on it last years, and can hope a make a massive impact in the digital streaming space with the IPL.
It's a gambit that Reliance is familiar with. In 2016, Reliance had launched Jio, and initially given away phone plans for free, driving down prices of phone calls and data usage to zero overnight. This had allowed the company to quickly acquire millions of users, and even though it later raised prices, it was able to become India's largest telecom operator, a position it maintains to this day.
Reliance could pull off an encore with its free IPL streaming. The IPL is perhaps the most-watched TV event in India, and will not only draw in all people who were already watching the IPL online, but also millions of first-time users who'll flock to the free streams. Reliance estimates that an audience in excess of 550 million will watch the weeks-long IPL games, and these people can be pitched all manner of Reliance services and products, ranging from its Jiomart service to its growing portfolio of consumer brands. The growth of JioCinema will also help Reliance compete head-to-head against Amazon, which has its own streaming service in Amazon Prime. The free stream could also help Reliance grow its broadband business, as many people would want to watch matches on their Smart TVs.
And in true Reliance style, Reliance isn't merely content to stream the IPL for free. There have been reports that this year's IPL will have the most high-tech streaming experience ever, with the games being streamed in 4K ultra-HD resolution for the first time. JioCinema will also allow users to pick their camera angles, ask questions to commentators, and listen to the broadcast in 12 languages.
Reliance is perhaps the only company that would've considered a move like this — it's paid a whopping Rs. 21,600 crore for the rights, is pulling out all stops in providing a world-class experience, but not charging any money from users upfront, and is instead hoping to convert them into loyal customers in the coming years. It's a bold strategy, but one that makes sense for Reliance — it has both the long-term vision and the deep pockets required to pull it off. And Reliance's throw of the dice means that all OTT players in India — and indeed all companies in the digital space — will be anticipating seismic changes in their businesses while the country is busy watching IPL this year.