Reliance has already wrested away a large chunk of Star's TV audience by streaming the IPL for free on JioCinema, but it's becoming increasingly apparent that this was only the first step in an elaborate plan to dominate India's entire streaming space.
Reliance Jio has invested Rs. 2,000 crore to produce 100 movies and shows. These movies will span several languages and genres, and will released within the next 18-24 months on the JioCinema platform. The lineup includes 70 movies, of which 70% will be in Hindi, while the others will be in regional languages like Gujarati and Marathi. This investment has already turned Jio Studios into India's largest content studio.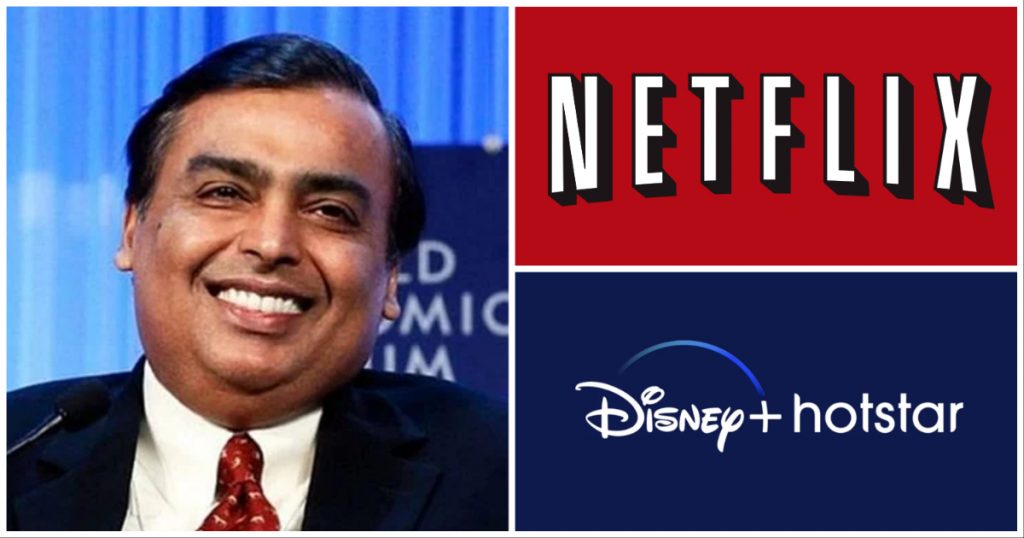 "We have invested over Rs. 2,000 crore on producing content," said RIL President of Media Business Jyoti Deshpande. "It took three years to complete this slate of 100+ stories. We will start rolling out this content in May," she added. Deshpande said that investments of this scale had never previously been seen in India.
Jio said it would follow an omnichannel approach in releasing its movies — some movies will follow the traditional windowing strategy of theatres first, while some movies will be released digitally first, but marketed like a theatrical release. "Our dream is to do a day-and-date release with cinemas someday, when JioFiber reaches an even higher critical mass," Deshpande said.
Reliance is already streaming the IPL for free on JioCinema, which has brought millions of new users to its platform. But Reliance won't let them go away once the IPL is done — it will have a ready lineup of 100 movies and shows to keep them hooked. And while JioCinema is free for the moment — the platform doesn't even require users to log in to watch the IPL — Reliance will likely eventually put the content behind a paywall, and build a nice streaming business for itself.
This is likely to eat away into the shares of rival streaming services including Netflix, Hotstar and Amazon Prime. Hotstar has already lost the IPL, and many subscribers in the process; if JioCinema takes off, it can cause further disruption in India's streaming space.
And Reliance is well-suited to be in the streaming business — it runs India's largest telecom and private broadband networks in Jio and JioFiber, and can bundle JioCinema with its plans and immediately find itself millions of customers. The Ambanis are close to the biggest films stars in the country, and they can essentially sign on anyone in Bollywood to star in their movies. And Reliance has the money to produce some high-quality content, as it has demonstrated by already turning Jio Studios into India's largest studio. It remains to be seen how Jio's streaming push pays off, but with its IPL play and new content lineup, existing streaming players would be watching its moves with much trepidation.