Paytm has further consolidated its position at the top of India's startup pile.
Paytm is now valued at $15 billion (Rs. 1,05,000 crore), founder Vijay Shekhar Sharma has said in an interview. "Esops (employee stock ownership plan) worth $150 million were sold by Paytm's employees to New York-based investors nearly three months ago, valuing the company at $15 billion," he said. This is a 25 percent increase in Paytm's valuation from last year, when it was valued at $12 billion.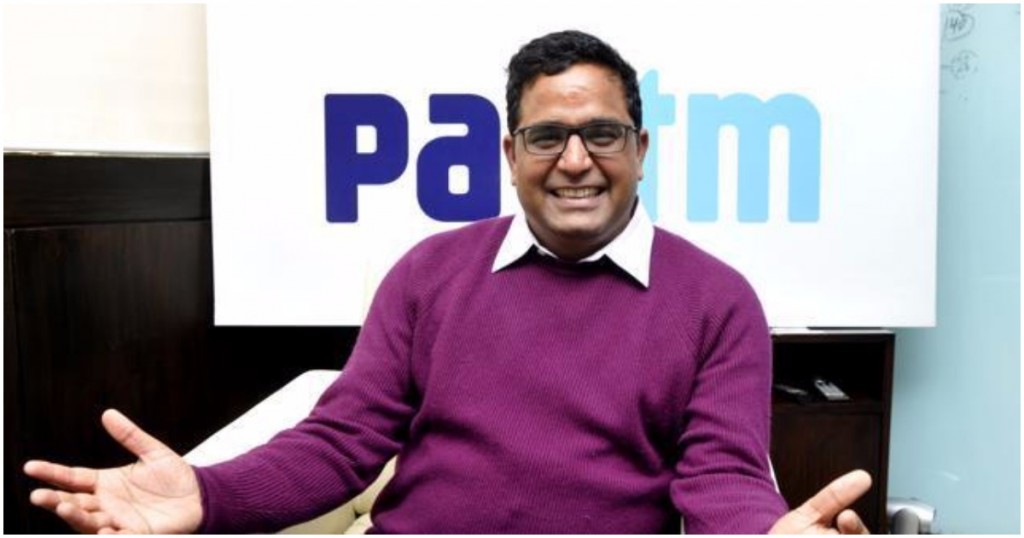 Ever since Flipkart bowed out of the most valuable startup race following its acquisition by Walmart last year, Paytm has had top billing. Over the last few months, Oyo Rooms has come close to knocking Paytm off the top spot — after founder Ritesh Agarwal bought back shares worth nearly $2 billion from existing investors, Oyo was valued at around $10 billion. With Paytm's latest valuation, it's once again opened up the gap between itself and the rest of the pack.
In the list of India's most valuable startups, Paytm and Oyo Rooms are followed by Ola, which is valued at around $6 billion, with Ola Electric, its electric vehicles arm, being valued at another $1 billion. Next comes Byju's, which is valued at $5.75 billion. It is followed by the two food tech giants, Swiggy, which is valued at $3.3 billion, and Zomato which is valued at $2.18 billion. Then there's a clutch of newly created unicorns which are all valued around the $1 billion mark, including Big Basket, Dream 11, Rivigo, Delhivery, BillDesk, Udaan and PolicyBazaar.
Paytm might have the top spot for now, but it's found the going to be tough over the last couple of years. Its usage had seen a large surge following the demonetization exercise, but Paytm's newer initiatives haven't quite worked out as planned. Paytm Payments Bank went through a rough phase with hardly any deposits, and a brief ban from the RBI over adding new customers. Paytm Mall, too, is struggling to compete with Flipkart and Amazon, and earlier this year saw its traffic fall by 90 percent when it discontinued its cashbacks. And in the payments space, which is Paytm's mainstay, Paytm is facing increased competition — it was once the leader in UPI payments, but now does only half as many UPI transactions compared to both Google Pay and PhonePe. Paytm has opened up a few new fronts, including its mutual fund investing platform Paytm Money, but won't find it easy to rest on its $15 billion valuation — whichever way it looks, there are new competitors cropping up, eager to take away its businesses.