The Indian startup ecosystem has never been short on gyaan. There are plenty of conferences, mentors, and advisors, who dish out lots of advice on every little aspect of building and scaling a company. None of them, though, talk about what to do if you end up in jail.
The news of Stayzilla CEO Yogendra Vasupal's arrest was first met with disbelief, then outrage. This isn't something that's supposed to happen to us, the Indian startup ecosystem seemed to say. The community quickly got together – entrepreneurs based in Chennai quickly mobilized to help Vasupal, and an online campaign generated lots of support. Karnataka's IT Minister Priyank Kharge tweeted that he'd apprised his counterpart in Tamil Nadu of the case, and unicorn founders denounced the arrest. An open letter to Home Minister Rajnath Singh was drafted, and it currently carries the signatures of 880 entrepreneurs from across the country.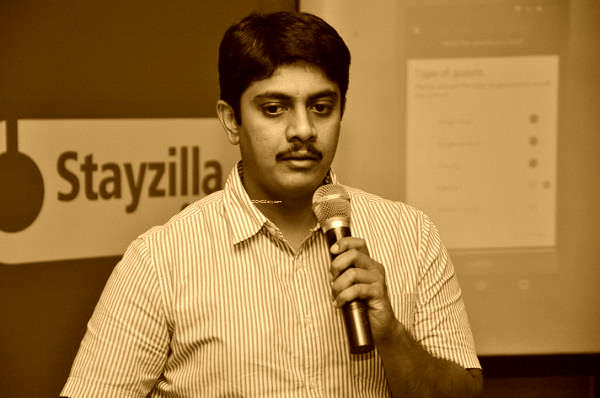 Yet, 12 days after Vasupal's shock arrest, some dissenting voices are also making themselves heard. Priyank Kharge, who often seen as championing startups, has now said that his initial tweet wasn't necessarily meant to support the Stayzilla CEO. "If you owe somebody money or theres a violation of rules I cannot say – if he or she is running a startup, therefore please let him free. Can we endorse Vijay Mallya?" he asked today. "If somebody does, it is like endorsing Vijay Mallya who has left the Indian shores as a defaulter." Kharge said that as a minister, he couldn't take sides. "As I am a part of the government, I have to support entrepreneurs in all fields and hence I cannot take either the side of Stayzilla or Jigsaw."
The other entrepreneur
This is something that's been pointed out by other observers as well – the party on the other side of the equation, Jigsaw, is a startup too. "There is one thing which has been puzzling me about this case. There are two entrepreneurs and two startups involved in this dispute: Stayzilla and Jigsaw. Why is the entire entrepreneur community on Stayzilla's side here?" wonders Invention Labs founder Ajit Narayanan. 
He then says that there are several reasons that the Indian startup community's supported weighed so heavily towards Stayzilla. "For the average middle-class Indian, the prospect of going to jail is so scary and terrifying that they feel a sense of sympathy for Yogi. (He) got the first-mover advantage in telling his side of the story, and was able to control the framing of the story as harassment by an MLA and police inspectors, while covering up the fact that this was a dispute between two startups. He was able to further confuse everyone by drawing some kind of false equivalence with another case where he was being threatened by his landlord," he wrote on Quora.
The other – more shameful reason, according to Narayanan – is that Stayzilla was a funded startup, unlike Jigsaw. "It looks like people somehow consider that to be more 'legit' than the Jigsaw, forgetting that Jigsaw did real work, had actual revenues, and was probably profitable," he says. "Sorry, Yogi. In this case, my sympathies are with the real underdog: a start-up with a good business plan, with traction of at least 1.7 crores in revenue, run by a promising entrepreneur, whom you took to the brink of bankruptcy with your irresponsibility," he concludes.
Jigsaw proprietor Aditya CS hasn't made things easy for himself – it look like he did indeed send voodoo dolls to the Stayzilla cofounders house, which has drawn criticism across the board. But it looks like Jigsaw wasn't the only vendor that hadn't been paid by Stayzilla – CouponDunia founder Sameer Parwani has come forward, saying that his company hasn't been paid either by. "Yogi, do the honourable thing, pay the vendors you owe," he tweeted.  
"The advise I would give in this whole episode is that there are rules and regulations for everyone – whether it is for SMEs, startups or big corporations," says Karnataka's IT Minister. These rules and regulations have currently determined that Vasupal be in jail, where he's currently lodged for the 12th straight day. The startup community, though, alleges that Jigsaw has used political muscle to frame a civil case as a criminal case, which has led to Vasupal's imprisonment. The bail petition comes up for hearing again tomorrow, and an independent judge will rule whether the Stayzilla CEO will be able to finally walk free.