Jio seems to be betting big on the gaming vertical as it looks to dip its toes in all digital aspects of its users' lives.
Jio has entered into a partnership with legendary Japanese gaming giant SEGA to bring its games to Jio Platforms. Two of the most iconic Sonic games, "Sonic The Hedgehog 2" and "Streets of Rage 3" would be available for the Indian Jio users. JioFiber users will be the first ones to get their hands on the game, which would be available in both Hindi and Tamil for India. Thereafter, the game would also be available on Jio STBs and smartphones.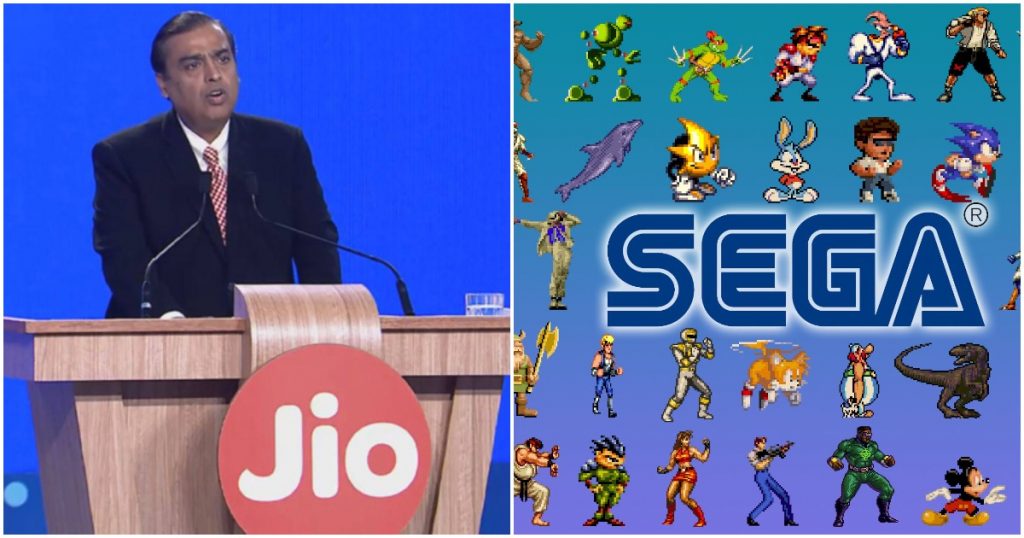 This isn't the first time that Jio has ventured into the gaming world. Last year, it had organized a 70-day e-sports tournament in collaboration with Taiwan-based chipmaker Mediatek, and featured the game Free Fire. The event, crucially, was built around Jio's sprawling network of digital services. The game was hosted by the Jio Games, which is Jio's gaming platform, and was broadcast live on Jio's digital JioTV HD Esports Channel.
Jio now seems to be directly inking deals with major game developers, and its recent moves into the tech world would've helped — both Google and Facebook are investors in Jio Platforms, and that gives the company credibility to work with top tech and gaming firms in the world. The partnership with Sega could also lead to other deals with gaming companies, which can help Jio Platforms stand out with a wide suite of gaming options.
E-sports has become a rapidly growing market in recent years, with millions of fans watching professional gamers play popular computer games. The eye-balls have brought with them brands and advertising, and oodles of money — winners of esports tournaments can now win hundreds of thousands of dollars in prizes. In 2019, the winners of a Dota 2 tournament had won more prize money than the top players at Wimbledon. An EY-FICCI report states that revenue generated from the gaming industry in India would hit a whopping Rs. 15,500 crores by the end of 2023, which is double what it was in 2020. And by making early moves to garner a share of India's market, Reliance Jio seems to already be playing the long game.