The Tata Group is making moves towards its digital play that will take on Reliance Jio, Amazon and Flipkart.
The Tata Group has begun evaluating M&A opportunities and strategic tie-ups in the e-commerce space, ET reports. Tata has reportedly held initial discussions with Snapdeal, InidaMart and BigBasket. The Financial Times had earlier reported that the Tata group was looking to pick up a 20 percent stake in Big Basket. Ratan Tata already has a personal investment in Snapdeal.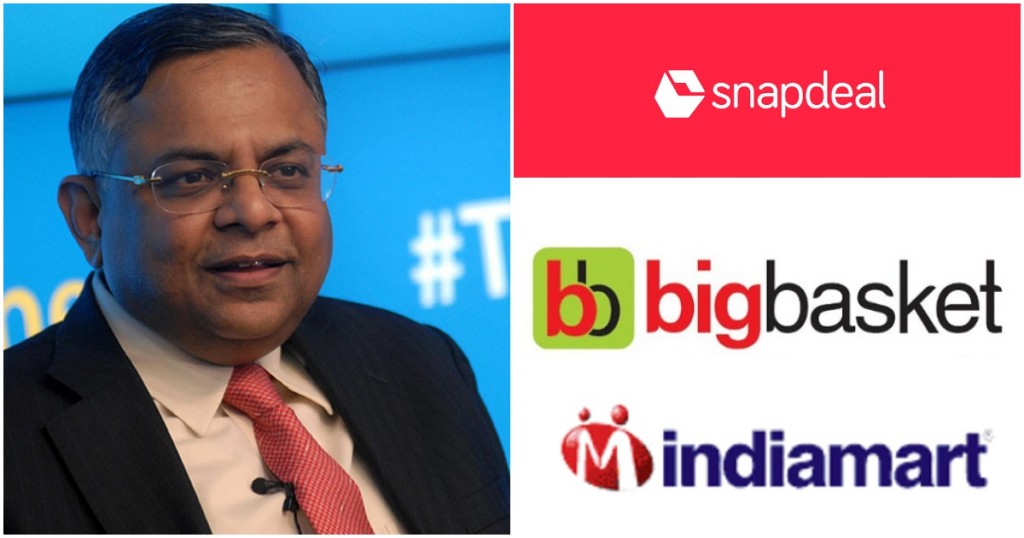 The moves come after the Tata group had announced plans to launch a super app in August. The super app would reportedly provide food and grocery ordering, fashion and lifestyle, consumer durables, insurance and financial services, healthcare and bill payments. "It will be a super app, a lot of apps in apps and so on . . . We have a very big opportunity,"Tata Sons Chairman N Chandrasekaran had said. "The Tata Group, depending upon how you count, touches several hundred millions of consumers in India, if you take consumers who are walking in everyday into a Tata facility … How do we give a simple online experience connecting all of this, and at the same time a beautiful omnichannel experience? . . . That is the vision," he had added.
Tata appears to be following Reliance's playbook as it had launched its own e-commerce play in JioMart. Like the Tatas, Reliance already had several offline customer touchpoints in Reliance Retail, Reliance Digital and its other brands. Reliance had then gone on to acquire a digital footprint in Jio, and then proceeded to launch JioMart. It had also been acquired digital startups including Mumbai-based fashion commerce company Fynd, chatbot company Haptik, and Hyderabad-based NowFloats, which brought small mom-and-pop businesses online.  The Tata Group has a similar profile — it has digital arms in Tata CliQ and Croma, brands like Tanishq and Voltas, and even consumer products like Tata Salt, Tata Coffee and Starbucks. With third-party partnerships, it can tie its products into a digital offering, and create an interesting new vertical. Like Reliance, the Tata Group has no shortage of cash if it really has its heart set on building an e-commerce offering, and quickly build a formidable competitor.
The Tatas will likely use a combination of partnerships and acquisitions as they launches their e-commerce play. Tata will look to utilize some of its own brands like Tanishq and Croma, and partner in areas that it doesn't have a presence. It's not going to be easy — there's already intense competition in the e-commerce space with Amazon, Flipkart, and now JioMart all competing for the same customers, and all these companies have a significant headstart to boot. The indications, though, are that the Tatas are serious about making an e-commerce foray, and given Tata's deep pockets and sense of scale, it could mean yet another upheaval — and acquisition opportunities — for smaller companies in the space.