One of India's most trusted conglomerates will now sponsor its biggest domestic sporting event.
The Tata Group will replace Vivo as as title sponsor of the IPL. "Yes, Tata group is coming in as IPL title sponsor," IPL Chairman Brijesh Patel told PTI. The decision was taken during IPL's governing council meeting on Tuesday.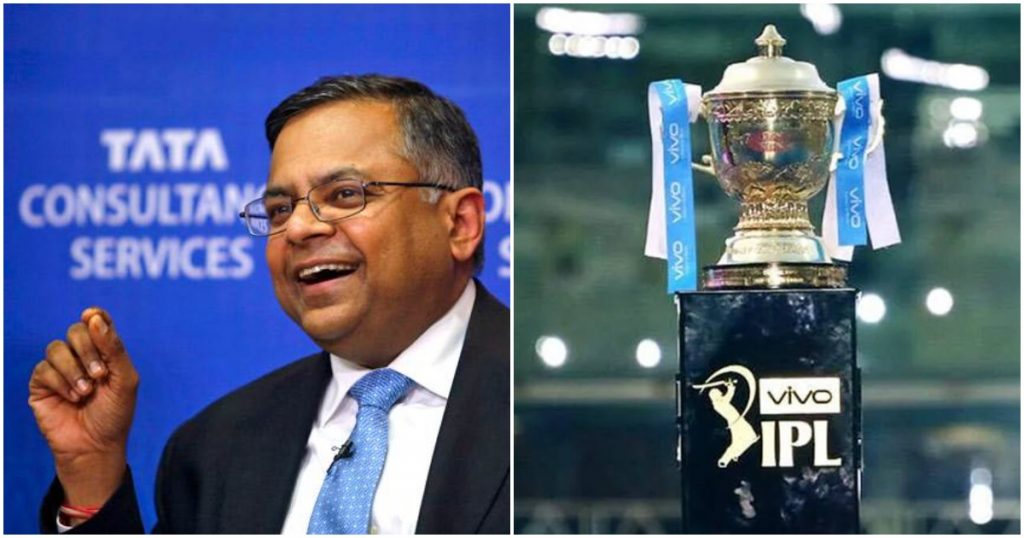 Vivo had earlier paid Rs. 2200 crore for title sponsorship rights of the IPL from 2018 to 2022, but had faced a massive backlash after the Galwan incident, which saw soldiers from both India and China be killed in a bloody clash at the border. The incident had sparked outrage across India, with people boycotting Chinese companies, and the government had also gone ahead and banned several Chinese apps. Chinese company Vivo, which was slated to be the title sponsor for the IPL which was to be held a few months after the incident, had also stepped aside, and Indian company Dream11 had taken its place. Vivo, however, had returned as the title sponsor of the IPL in 2021.
But there had been simmering resentment about a Chinese company continuing to be the title sponsor of the Indian Premier League. Vivo has now permanently stepped aside for the last two years of its contract, and the homegrown Tata group has taken its place. "This was supposed to happen sooner or later as Vivo's presence was bringing bad publicity for both the league as well as the company," a BCCI source said. "With negative sentiment around Chinese products, the company had to pull out of the sponsorship with one season left for the deal to be completed," they added.
The Tatas will be reportedly pay around Rs. 670 crore for two years of title sponsorship, while Vivo will pay a total of Rs. 454 crore for termination of contract, which was originally slated to end in 2022. This makes it a win-win situation for the BCCI, as it is set to earn a whopping Rs. 1124 crore for seasons 2022 and 2023 respectively.
The IPL has now been sponsored by a host of Indian and foreign brands. Real estate company DLF was the title sponsor from 2008 to 2012, and Pepsi had then sponsored the tournament from 2013 to 2015. Vivo had been the title sponsor from 2016 to 2019, and Dream11 had been the title sponsor in 2020. While Vivo had returned one final time in 2021, in 2022 and 2023, the IPL will be known as the Tata IPL.
The Tata Group already occupies plenty of mindspace with the Indian public, but sponsoring the IPL could be an exceedingly smart move for the conglomerate. Having the Tata name associated with the IPL will give a boost to brands as diverse as Tata Consultancy and Tata Steel and Tata Tea — the benefits of the sponsorship could accrue to a host of companies, as opposed to only one company, as had been the case with previous sponsors including DLF, Pepsi and Vivo. Also, Tata is launching its much-anticipated superapp TataNeu this year, and having top of the mind recall for Indian customers could also help with its prospects. And Tata also stands to win brownie points for replacing a Chinese company as the title sponsor of the IPL — there had been plenty of resentment around Vivo's involvement with the tournament, and Tata's stepping in helps it buttress its credentials as a company that represents Indian interests. And with cricket being a national passion in India, it's perhaps fitting that the country's most popular tournament is now sponsored by one of its most-respected brands.